More often than not you find yourself needing to spend the night at the airport due to an early flight or delay or some other reason. Being a traveling family, gone are the days when you curl up on top of a towel on the cold hard airport floor and count the minutes until the local 7 eleven opens up so you can grab some coffee. Of course there are various lodging options at the airport, varying in price and service depending on your needs. If you feel like you have a bit to spend or are traveling with a family and would like some extra comfort and special treatment, then Clarion Hotel Arlanda is the place.
My god the bed was comfortable, they supplied a cot for the baby, there was WiFi and of course breakfast. But we will get to that. For us we needed somewhere to stay between our flight from Spain and our looking flight back to Australia and given we traveled with a 1,5 year old we really wanted to feel rested for our long journey instead of spending hours on public transport back and forth between the airport and Stockholm City.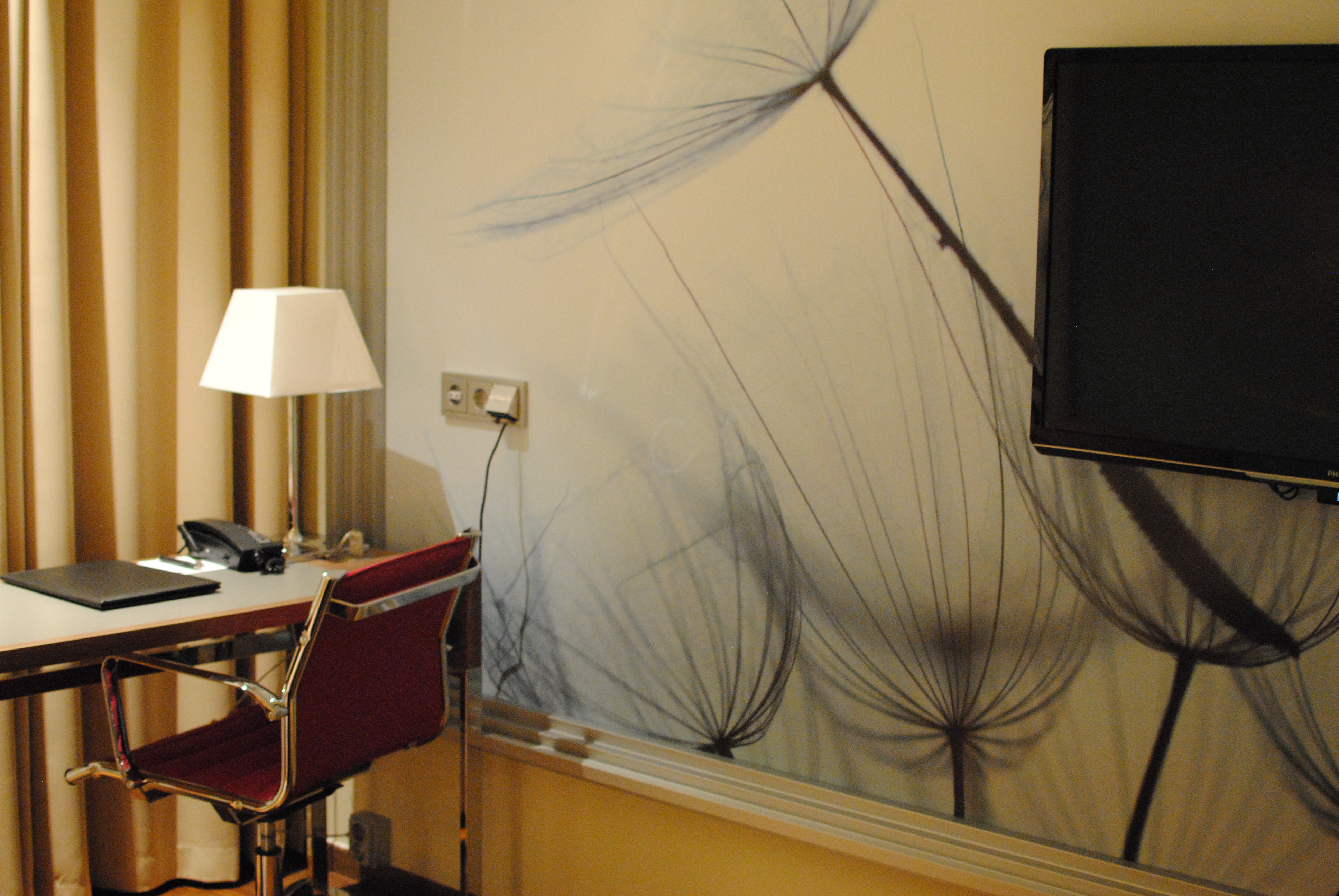 The bathroom was nice, if I would complain about something it would be the lack of bathtub, but with a 1,5 year old that was not really a big issue. When traveling with a baby a tub might be more of a priority but then again for one night you can make do with a shower 🙂
As always with scandinavian hotels, the design and decor is always minimalistic, visually attractive, kind of relaxing and easy on the eye but at the same time stylish.
I really liked the ambiance created by the designer lamps in the hallways and other public areas of the hotel.
Of course there was a gym for the active traveler…
Tiny details made the place feel luxurious like the textured pattern on the below wall.
Of course the location of the hotel is a great advantage as it is located right smack in the middle of Sky City between terminals 5 and 4. Makes it easy for you to get on with your journey and they also supply binoculars so that you can watch the airplanes on airside through your window 🙂
All in all this was a great 1 night stay and it really prepared us for the long journey we had to embark on the following day. It is quite pricey but for one night and during the right circumstances it can definitely be the right choice!
---