After our adventure in the park we take the subway to a bar to see Austria – Hungary. The best part about a championship is that there are so many games to watch, during the group stage there are 3 games each day. After the game we do something really rad, we have found out that there is a so called "hidden bar" on the street where we are watching the game. We head on over and only see a laundromat place full of laundry machines and people waiting for their washing, Seinfeld style. They having conversations about why all the socks always disappear and are telling each other laundry related jokes. We are skulking around the 4 washing machines when we see a button!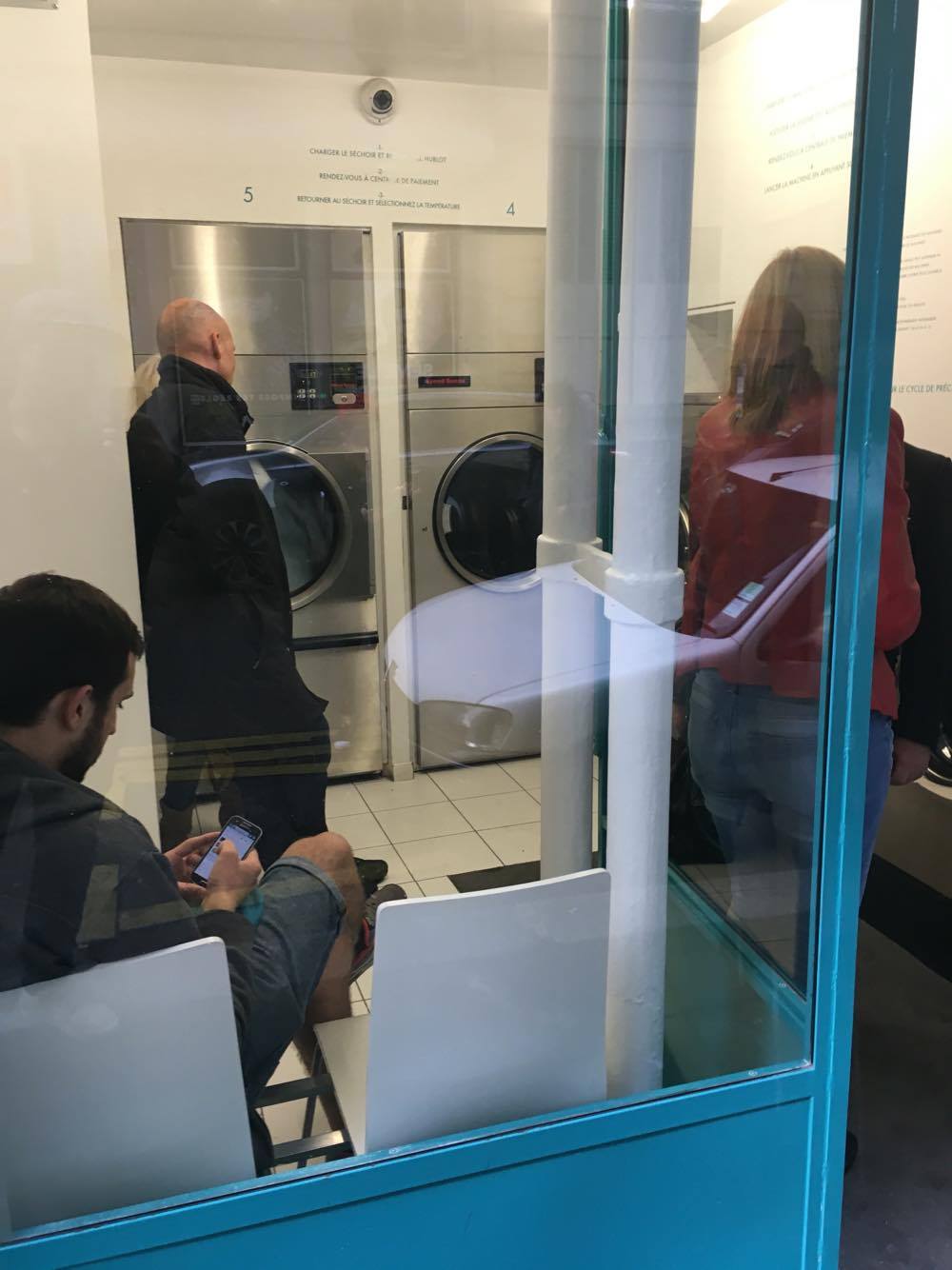 To be honest we received some assistance from a regular visitor as it was impossible to distinguish the door machine from the regular washing machines. After a while the washing machine is opened as a door and we were able to walk in. We have found our first hidden bar! We walk up a small stairway and on the second floor here is a small but very hip bar with swings you can sit on as well ass Brillo boxes on the floor.
It is a completely surrealistic feeling that there is a bar up here in the washing machine, we order 2 very tasty drinks and take a few pictures of this odd environment we are in. It is quite small and probably can host about 30 people. If you want to check it out for yourself look at their Facebook page Lavomatic.
We are very satisfied when we leave Lavomatic and after this experience we go straight to Google and start searching for our next hidden bar!