The day has come! I am so awake, so excited and feeling total euforia when my iphone started ringing at 06:10 in the morning because the taxi was here…. or not. But hey you do what you must in order to find the cheapest flight. ;P 08:00 from Gothenburg to Warsaw with my best friend Ryan Air. I was pretty late out to the taxi due to doors having to be locked, keys to be put away and all of this performed by a very confused and recently awoken Claes. This resulted in me being 2 minutes late and the first things the taxi driver says is "YOU ARE LATE!". It must have been his last drive for the night because our conversation was not really going that well… I tried to get an opinion on the riots in Marseille and his final analysis was that they are all a bunch of apes. Of well. When I tried to pay on arrival I pressed the wrong button and we had to go again, when asking for help he just said "Just reeeeeaaaaad what it says". I just pressed the green button and did not dare do anything else!
At Landvetter, the Gothenburg airport, I started to question if I was at the right airport given that my Ryan Air flight was not on the board. In the end I did find the check in only to realize i only had carry on luggage and already printed my boarding pass so off through security I went. After the security check i entered the terminal and it was completely remade! I did not recognize much from the time when I was making a career at the café on airside. But I did meet Tine, a Norwegian coworker who was still working at the café! Such a lovely surprise.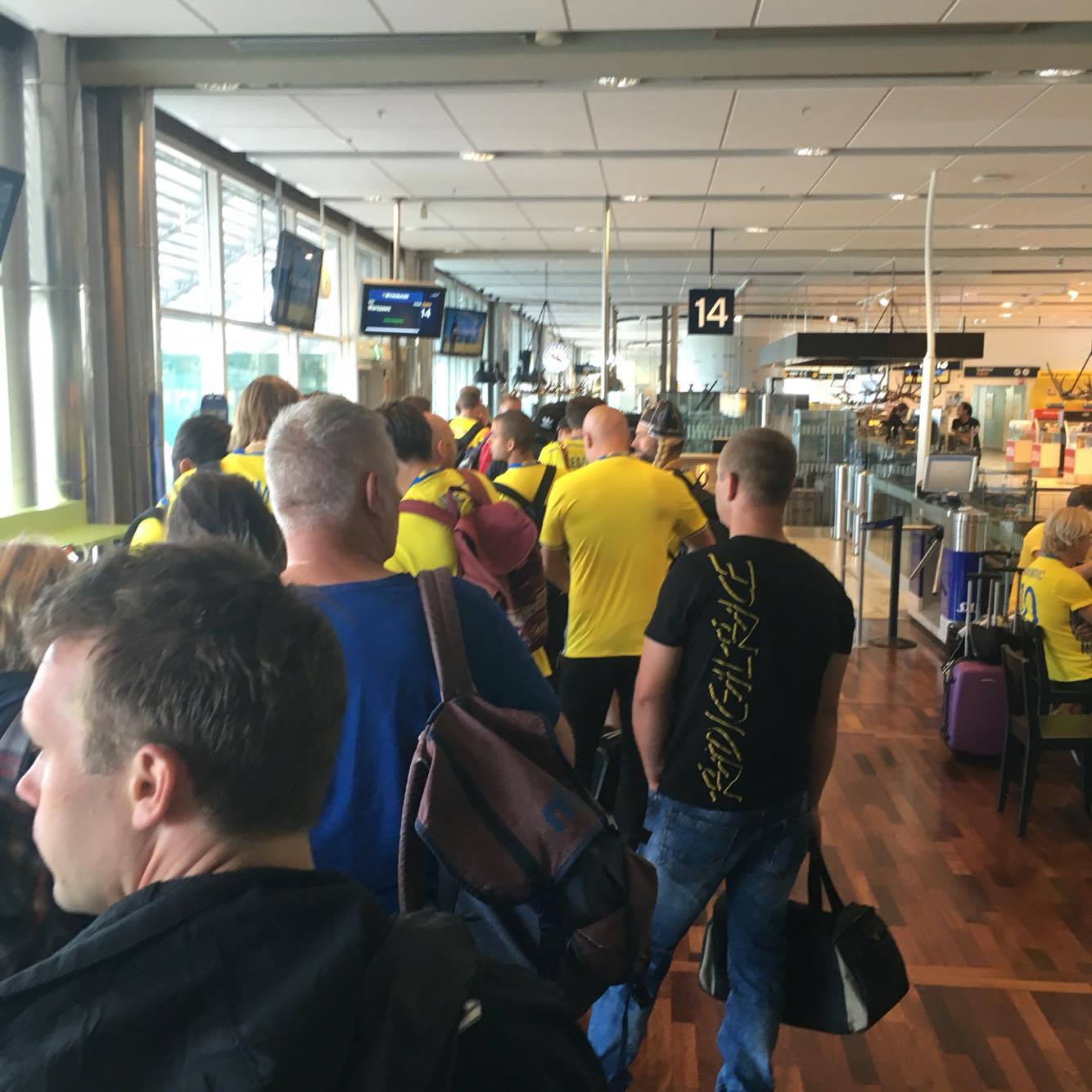 Time of course ran away from me as always and I had to run with my takeaway cup to make the flight. Since a lot of Swedes were going down to France to see the EURO16 matches the flight was packed with yellow and blue sorts and hats. The bars at the airport were very busy as well so I anticipated that the overall atmosphere on the flight would be fantastic. When the supporters started signing "andra sidan är ni klara [other side are you ready]" I understood that this would be an awesome trip.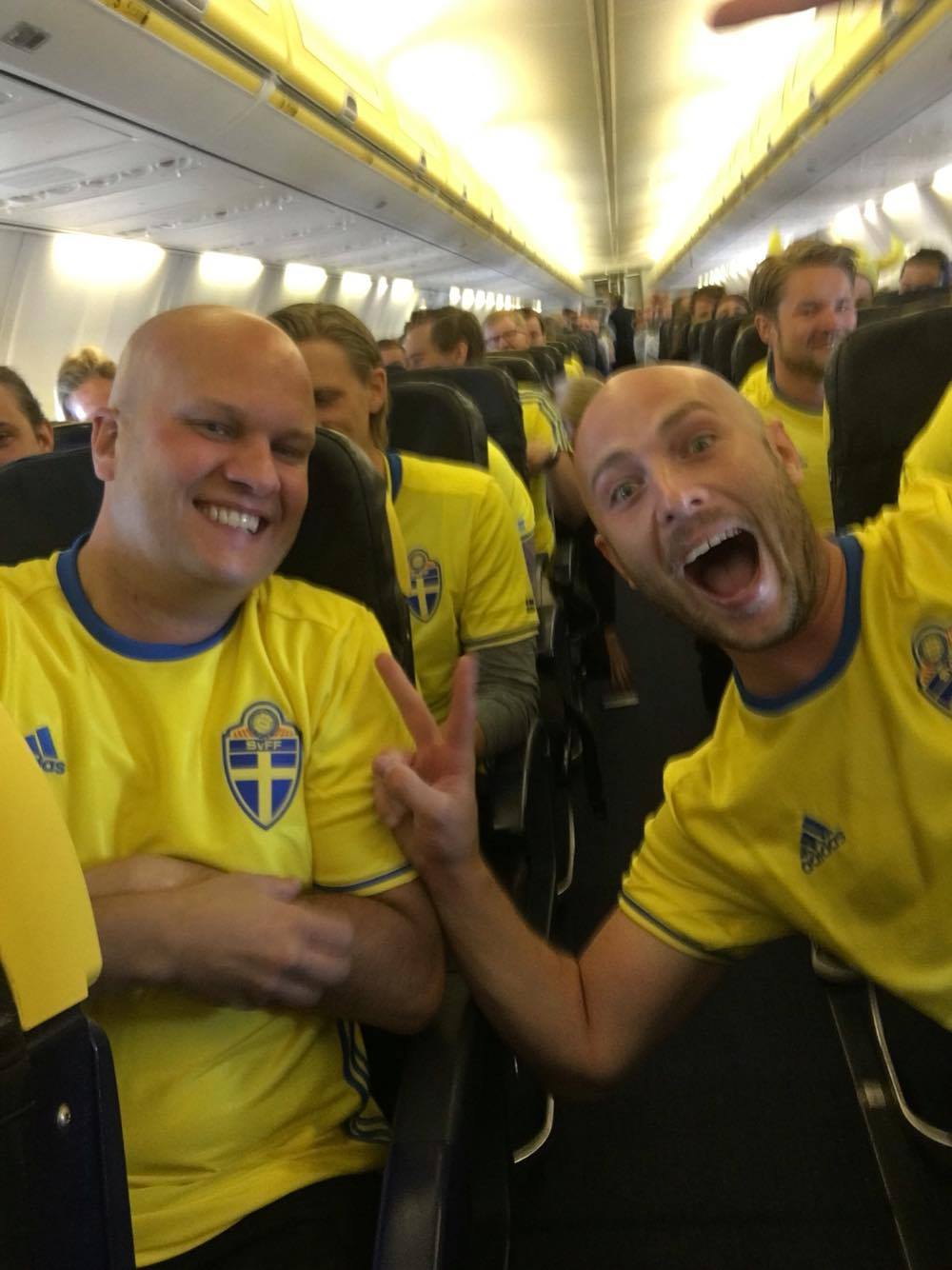 On the flight I am sitting next to a building-teacher who has climbing as his biggest passion and he is telling me heaps of climbing stories which makes me kind of freaked out given my fear of heights. Especially when he describes falling 7 meters with only 1 meter left to the ground… Once the bar cart comes rolling down the aisle the atmosphere is top notch and even the flight attendants are filming the singing Swedes with their phones.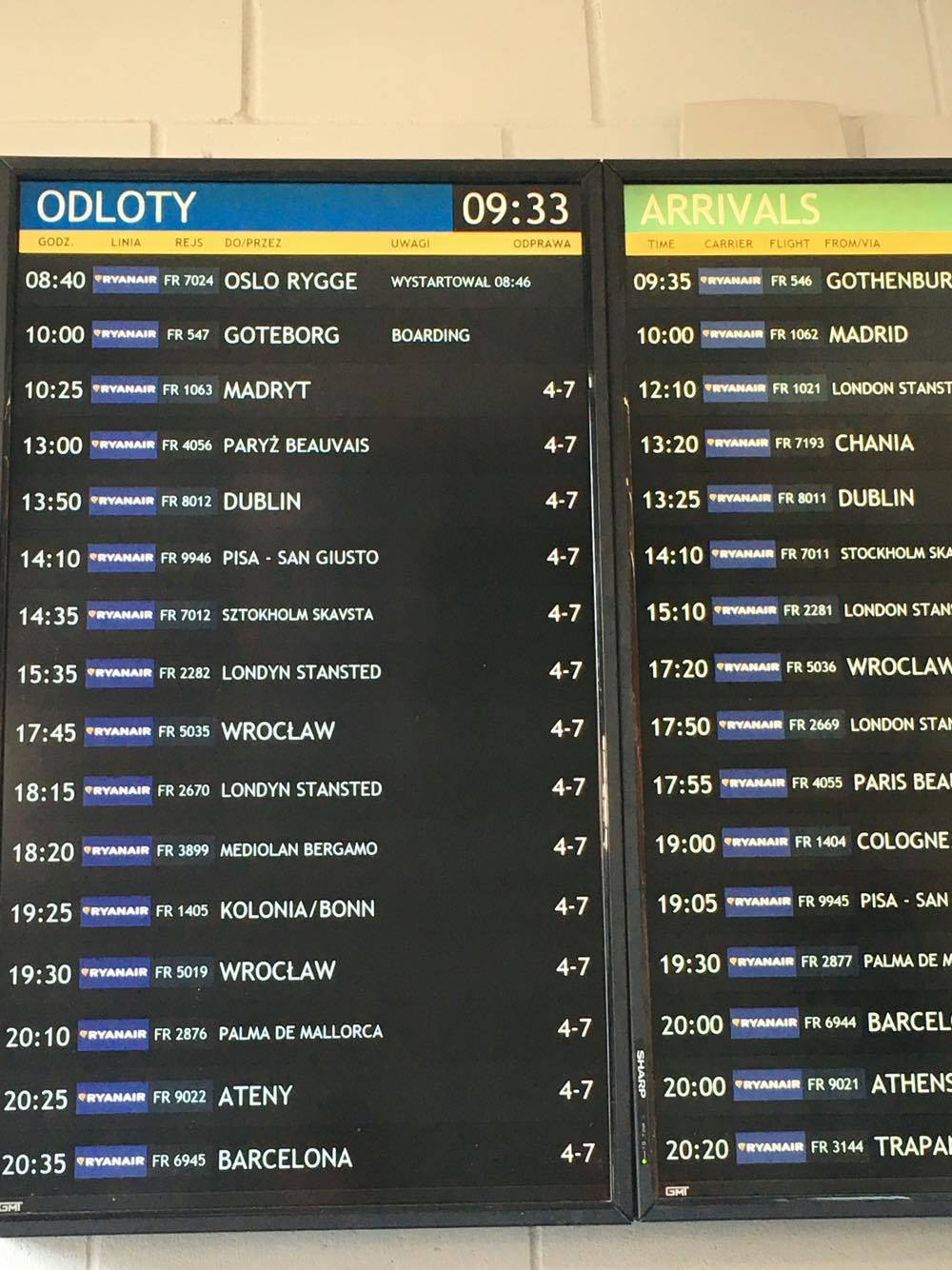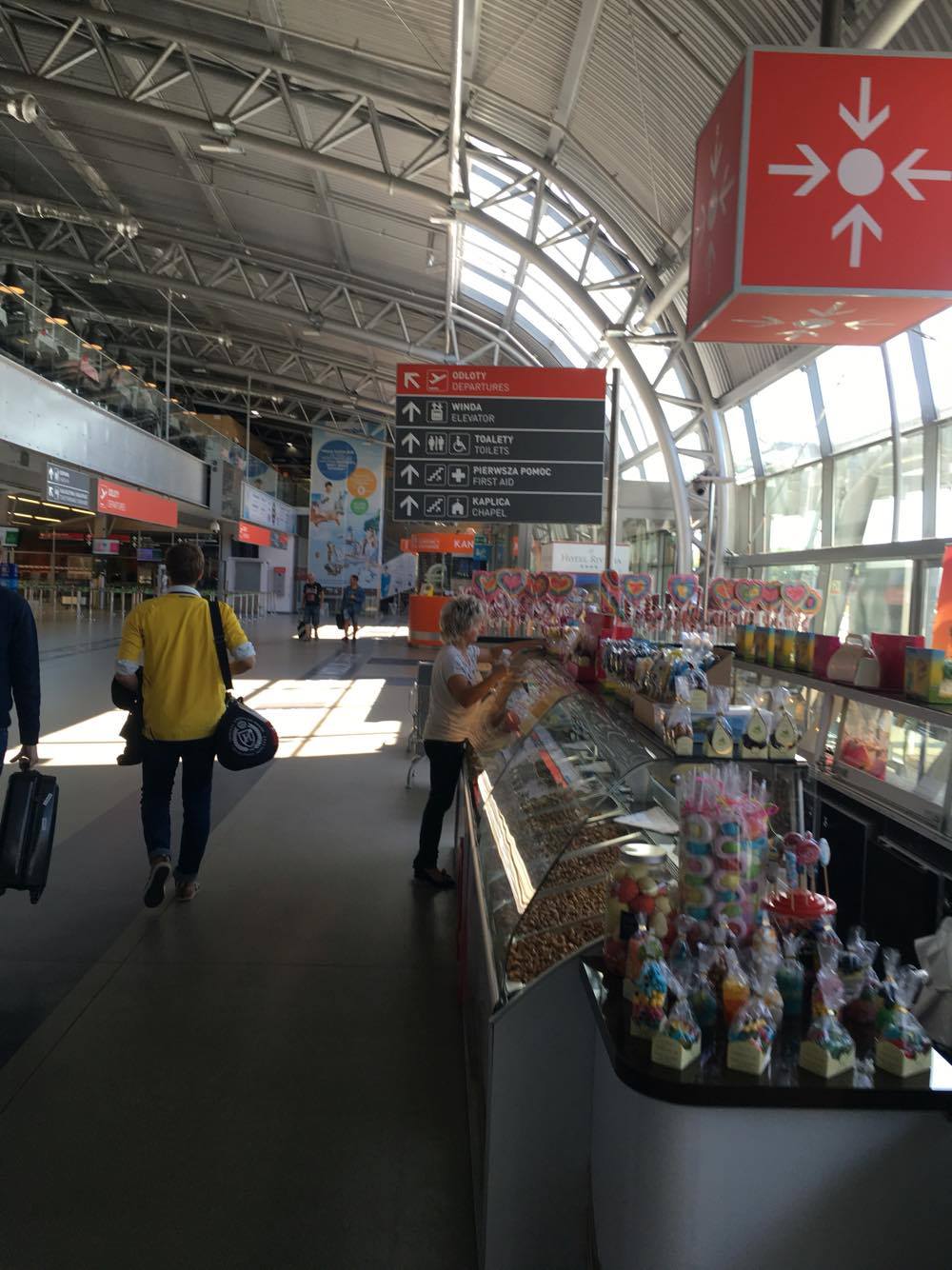 In Warszaw I sneak into the Sky Lounge with my dads priority card as it is always nice to sit down and enjoy some good wifi between flights. Even here there are heaps of Swedish fans, they are a bit older but able to with surgical precision locate the free bar. When men over 50 years party apparently the thing they do is tell each other dirty stories. It is quite funny to listen to, especially when the story tellers do it with such intensity. After 2 hours they kick us out from the lounge claiming that there is a maximum 2 hour stay. I do not believe that is true for a second, think she just wanted to get us out before all the alcohol was finished!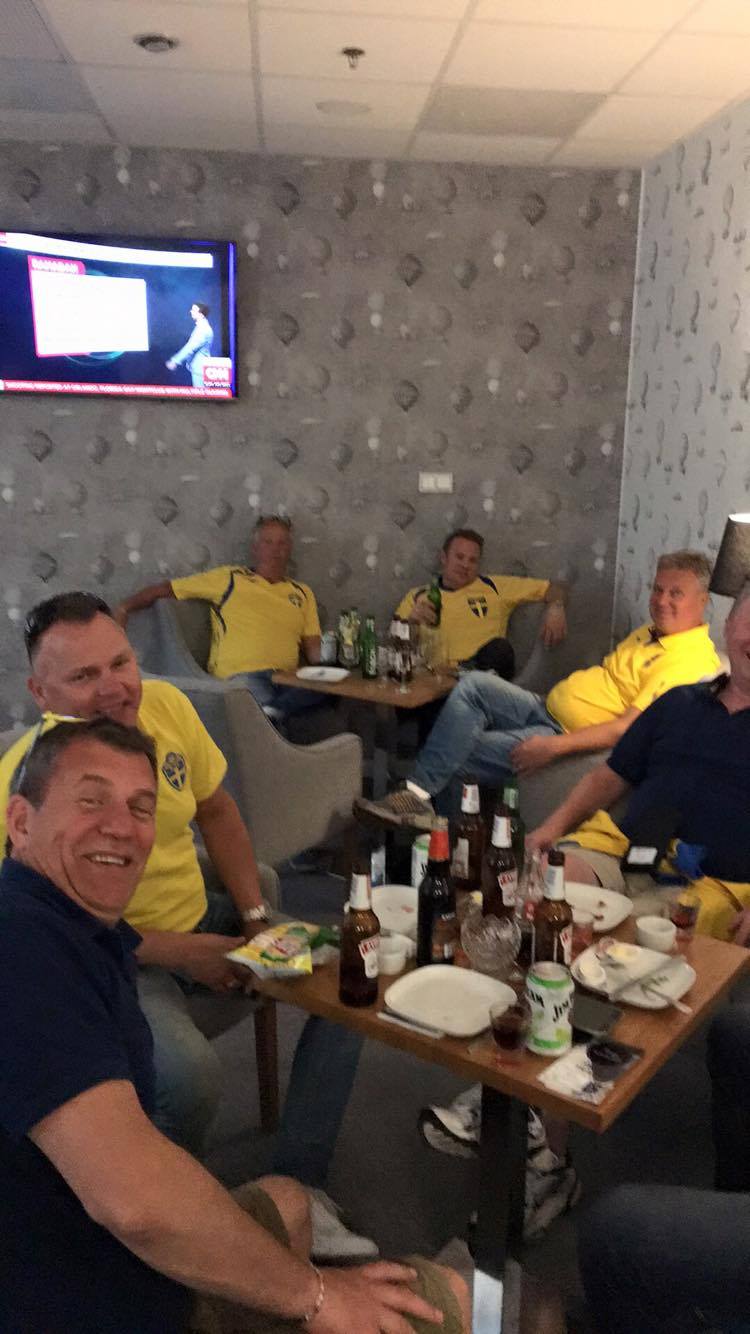 At the security check a laughing polish gangster needs to remove his gold tooth that keeps beeping when he is trying to walk through. On the flight there is a very unusual incident. I am on row 2 and see a Swedish guy discussing with the steward very intensively while pointing to a flight attendant. It seems like he wants to apologize and explain his side of the story. We are grounded for a long time and I am starting to wonder what is going on, then an armored car drives up outside the airplane. 4 masked policemen with automatic weapons walk onto the flight and pick up 2 swedes. I was tempted to snap a picture with my phone but a 2 meter tall man armed with a tommy-gun made me sit very very still in my seat… After this bizarre course of events we take off, somewhat delayed. I can definitely say that the atmosphere on the flight changed dramatically and the rumor on the flight was that he said or did something unsuitable towards the flight attendant.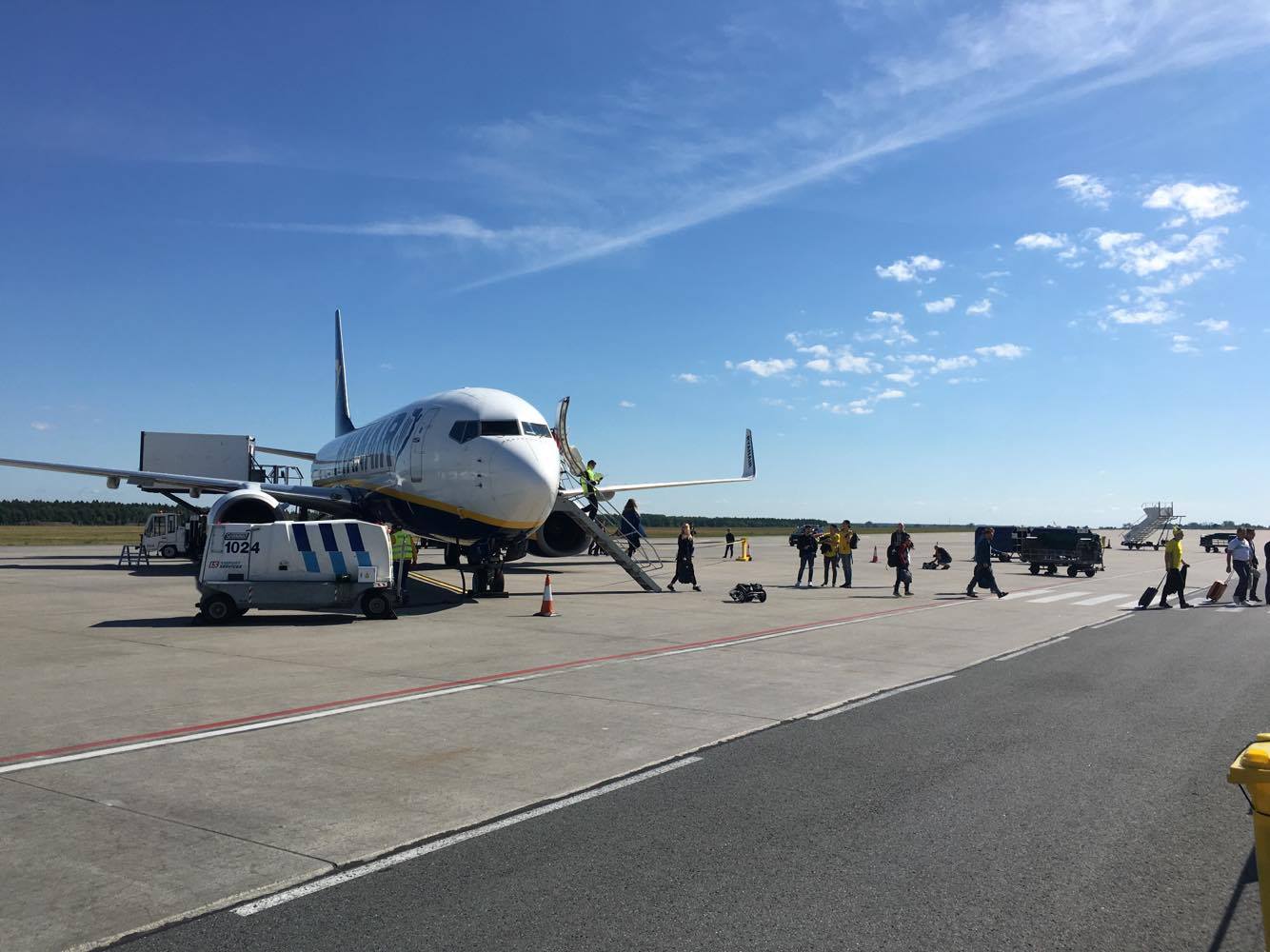 When we arrive in Paris we are met by some additional French police since this flight of soccer hooligans is going to Paris. When we check in to our hostel we take it easy for a bit, I meet up with my brother and we move on to the evening gathering of the Swedish fans in Paris. There were so many swedes everywhere! We all gathered on a narrow street with bars on both sides and there is a lot of singing. After a while my brother Peter is standing on a trashcan acting like a leader directing the singing, it is quite surreal. The 2 most popular songs are "" John, john john john john guidetti" and after 4 days of the SAS pilot strike also "Alla som inte hoppar är en SAS-pilot" [everyone not jumping is a SAS-pilot]. After a long day we take the subway home to the hostel in Montmartre and pass out.