When the time was right we got a cab to the arena, Stade de France. It is a giant arena taking in a staggering 80 000 people so it was great fun to get the opportunity to see a game there. The final in 1998 was played on this very field so it felt quite epic to be here. We were here to watch SWE-IRE but unfortunately Sweden did not play well at all and the arena was too big for us to be able to create some sort of cheering pressure from the stands. The Irish fans were very vocal and outsang us completely, in terms of sportsmanship we had 0 shots on goal so we should be satisfied with getting one own goal and a tie, saving us 1 point.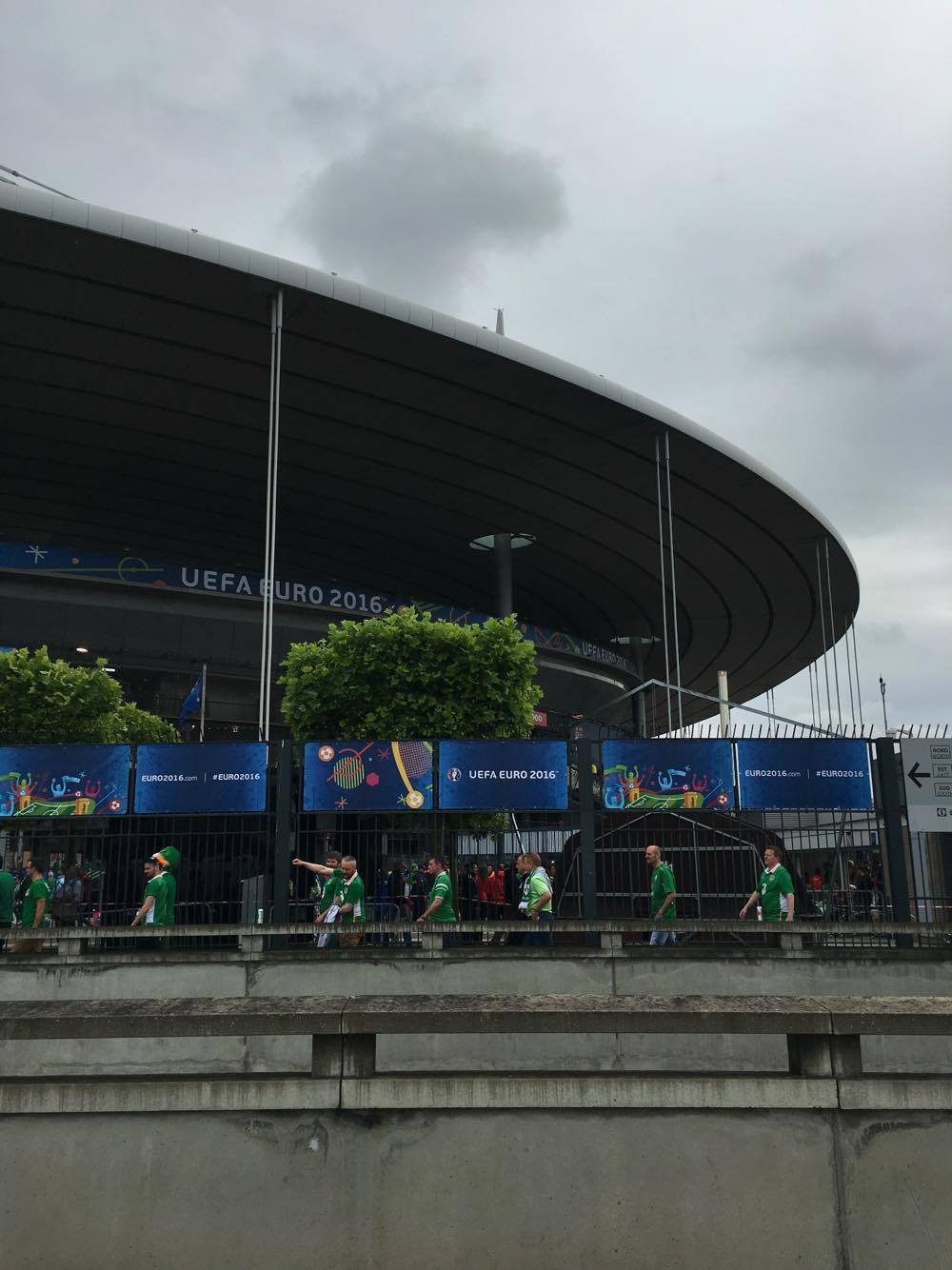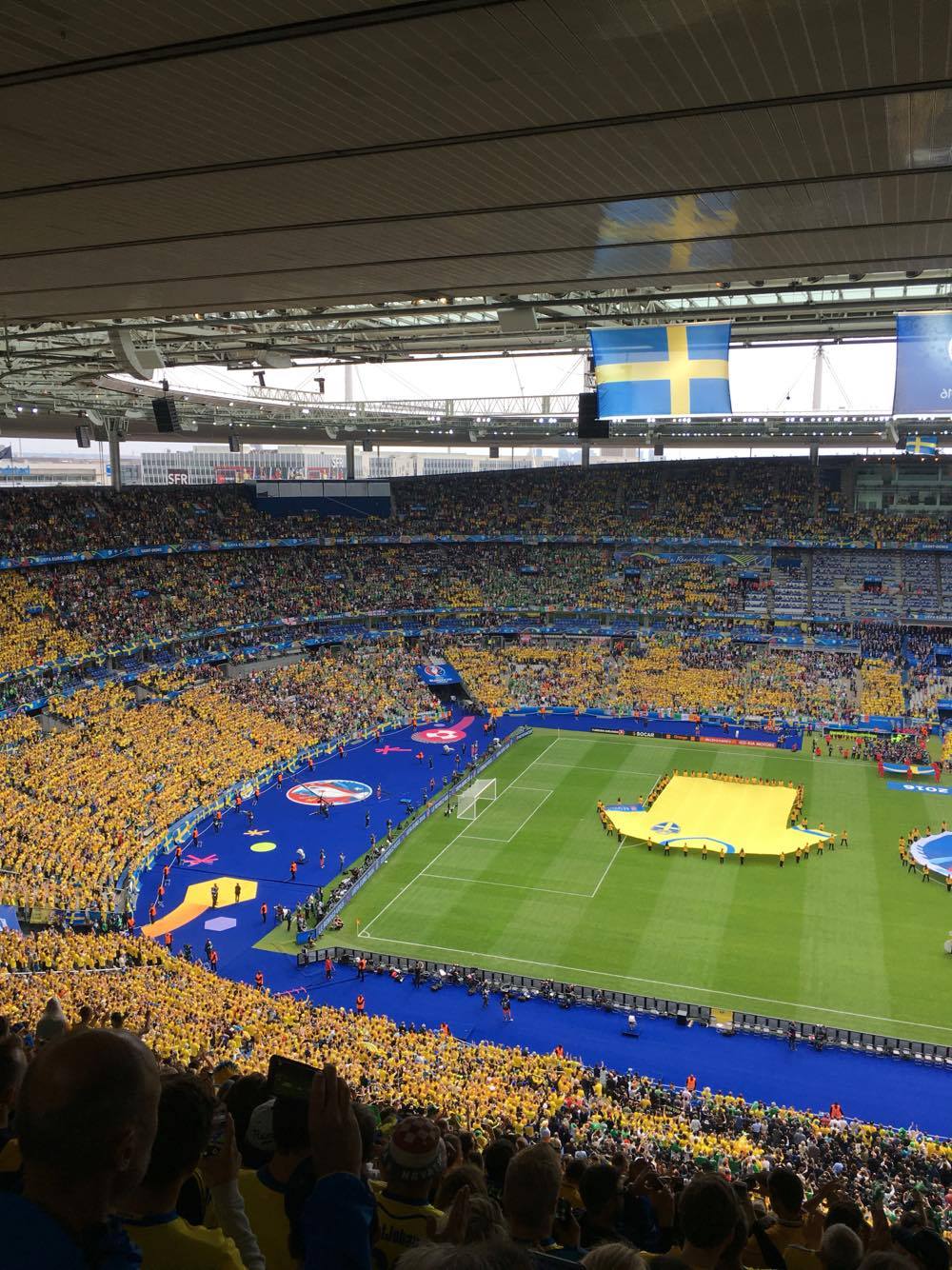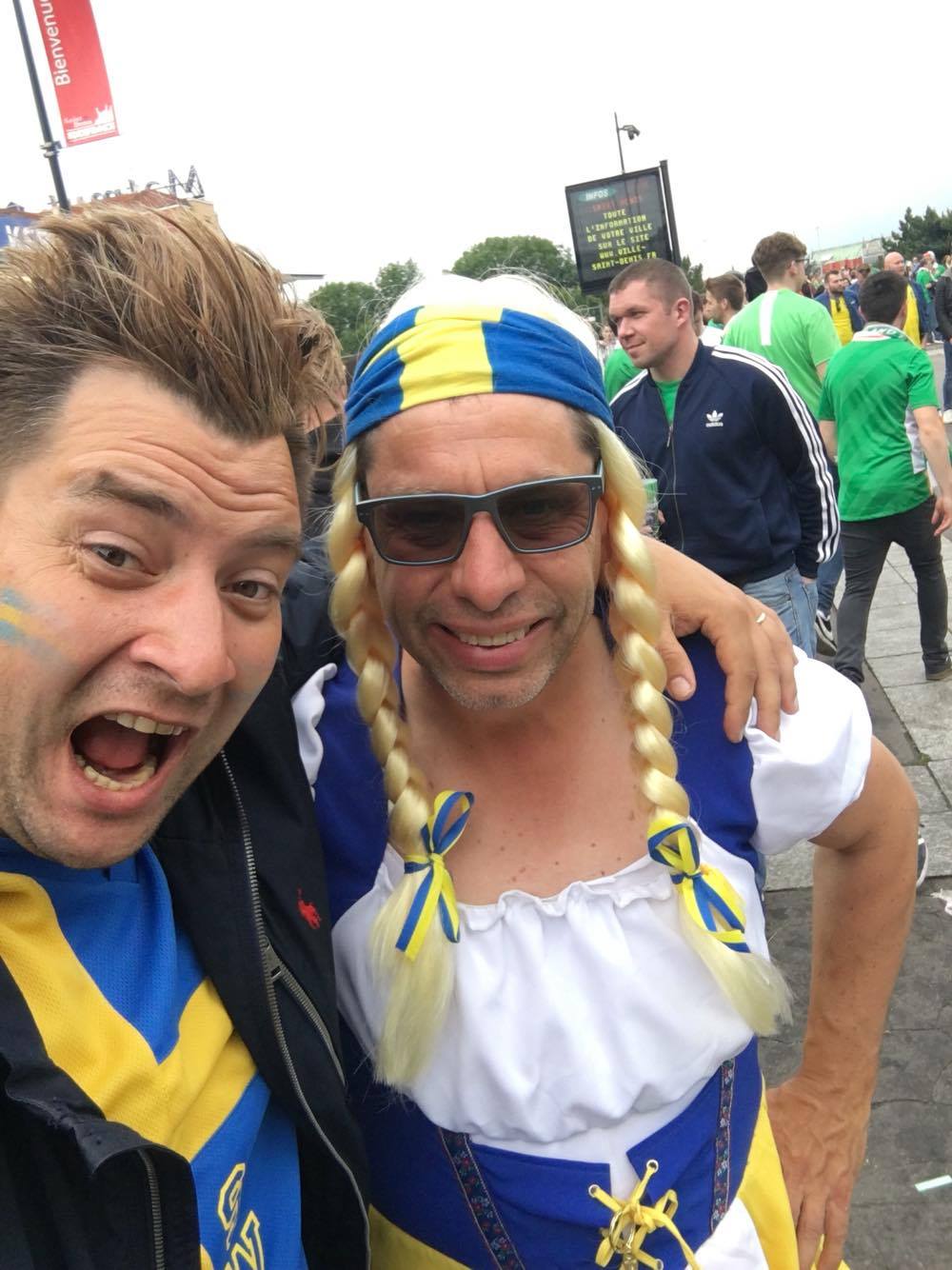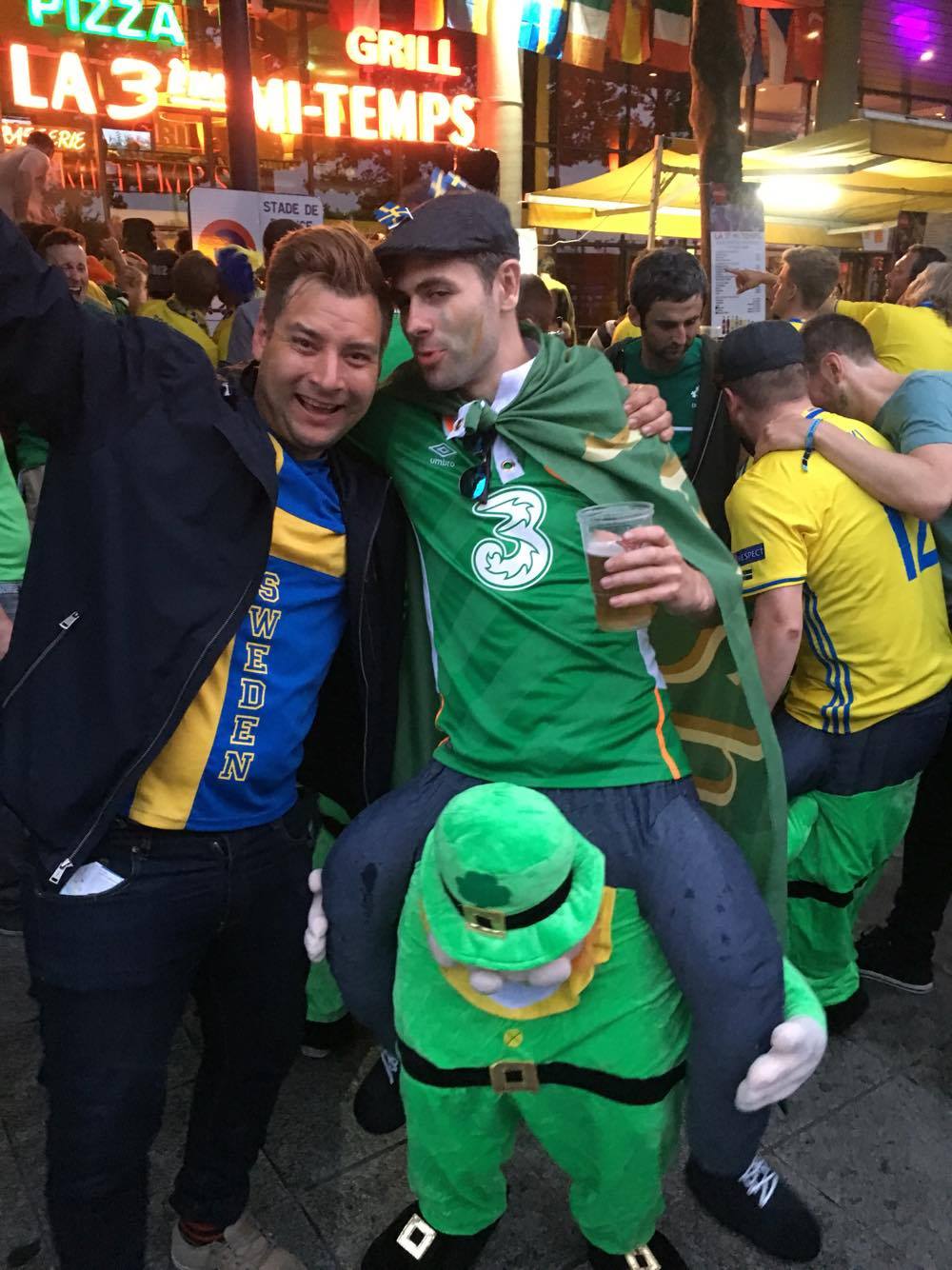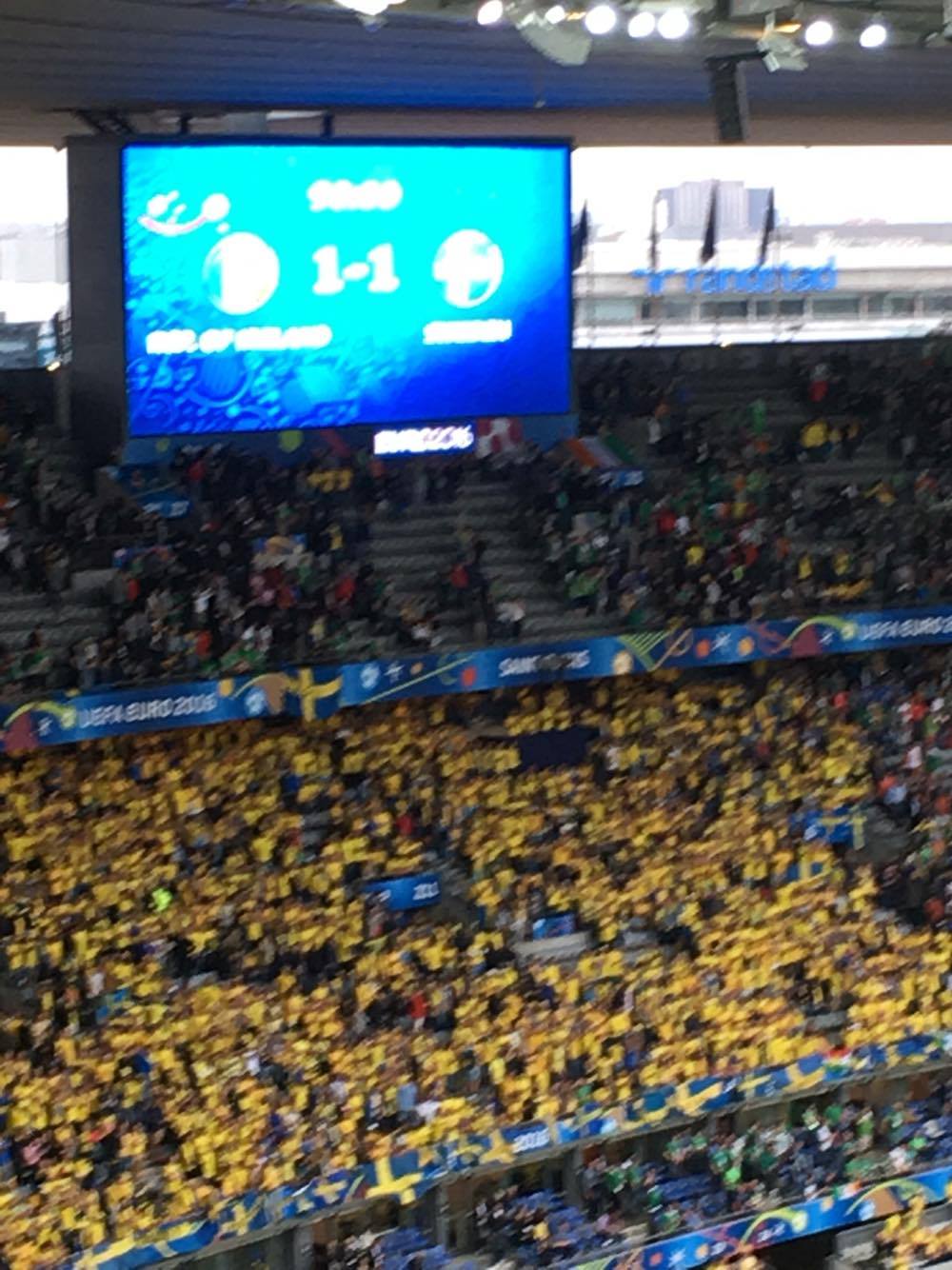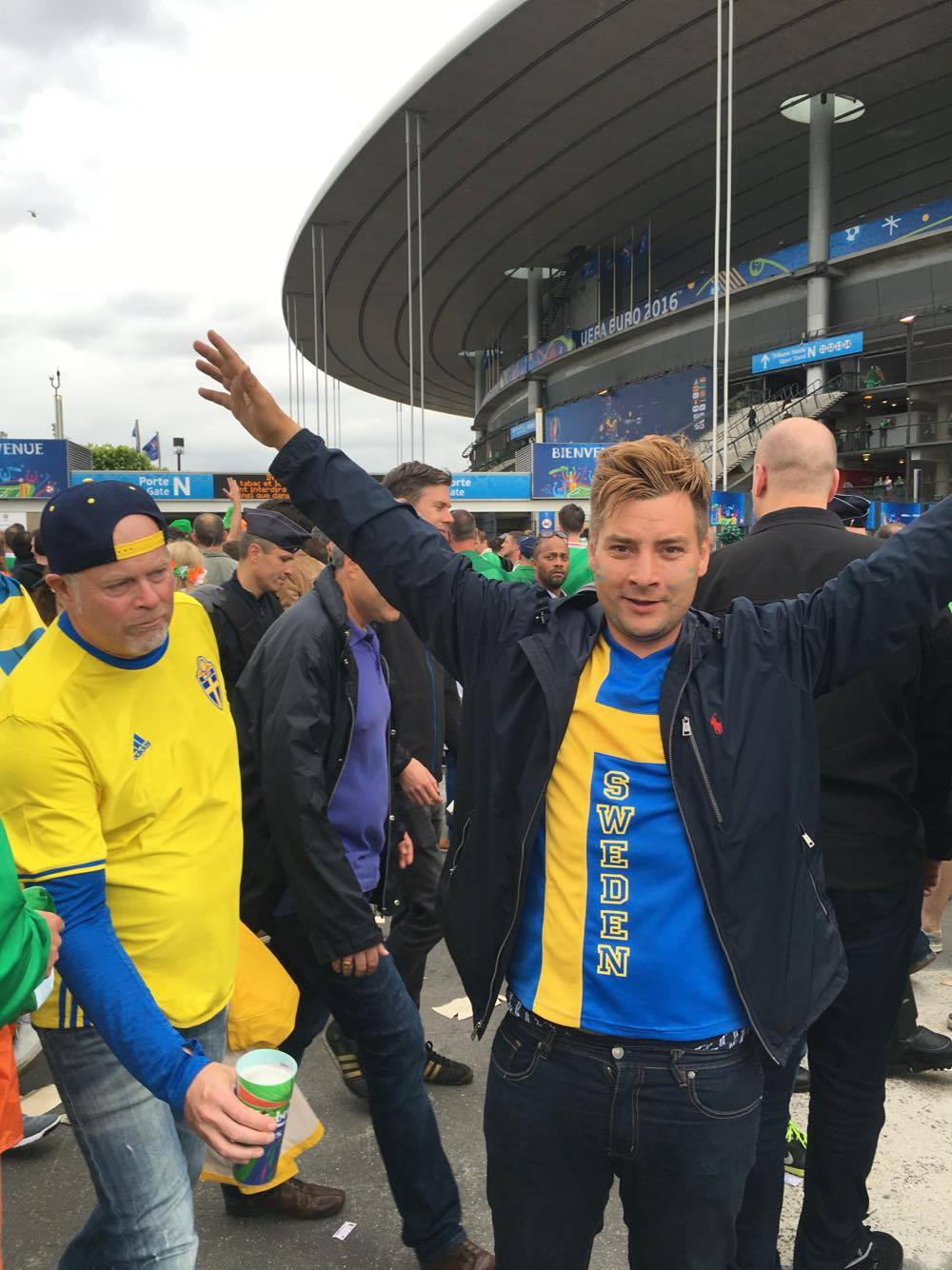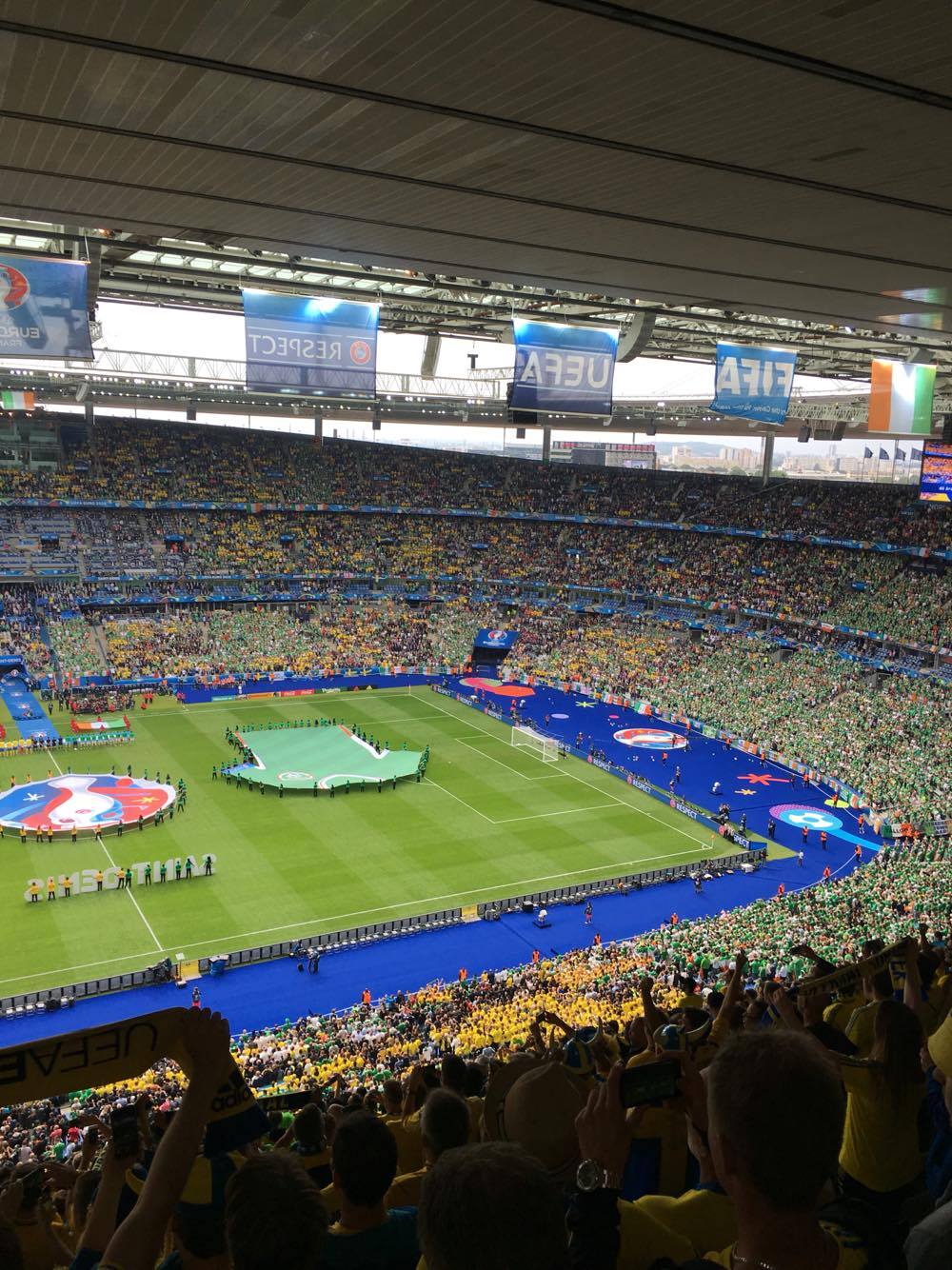 After the game we found a great party pub outside of the arean to drown our sorrows. There were a lot of Irish hanging out, but we also met one epic Swede in the crowds! Of course it was GLENN HYSÉN! What a man, I approach him dying for a selfie and of course he does not seem to mind at all! Glenn is such a nice guy.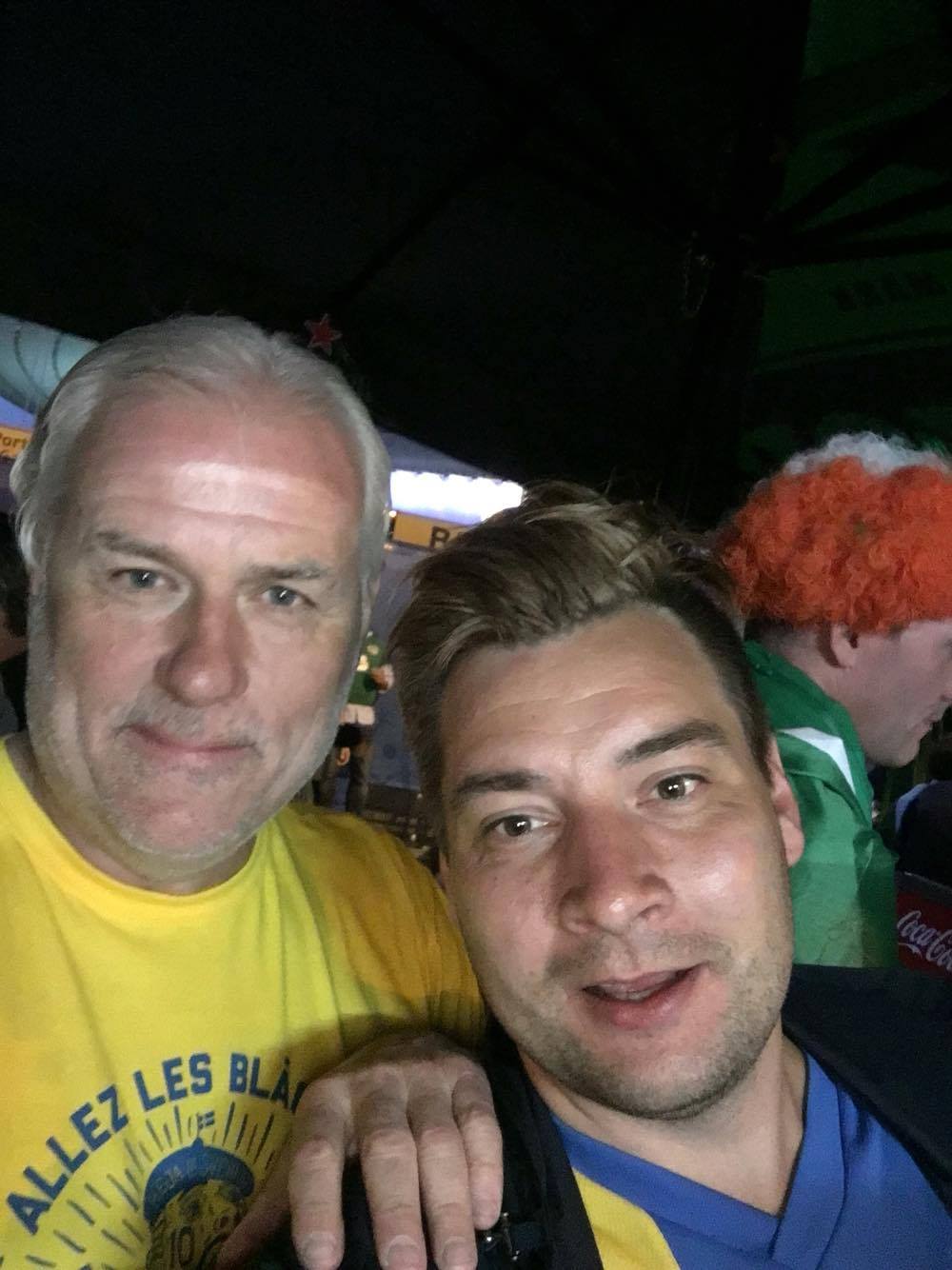 The evening turns into night and the bartenders are more interested in smashing the bar making noise rather than serving beers. Peter acts as a DJ using Spotify and works up the crowd into a group effort of singing. People climb up onto the bar and act as conductors for the songs and also order champagne to spray over the euphoric visitors. There was even a spontaneous limbo competition using a cleaning mop this evening. Happy and tired, me and my brother head over towards the subway to get home and fall asleep like babies after this long day!