Monday and game day! I wake up quite tired from yesterdays action with the other Swedish fans but nothing can put me down today because it is game day. Sweden's first game in this championship and Ireland is on the menu, this is supposed to be the game we have the best chance of winning. I took a quick shower and damn there was some good shower pressure! Like a bloody car wash. After that we went out looking for breakfast, after looking for what felt like forever we found a typical french cafe. It seems like the french being skinny is not by chance, it is simply impossible to find anywhere to eat in this city.
After breakfast it is time to go to the gathering of the Swedish Fans, close to the Eiffel tower, a place called Gardin Des Tuileries. On the streets you can see military personnel patrolling with tommy-guns… Not used to that in Sweden ;P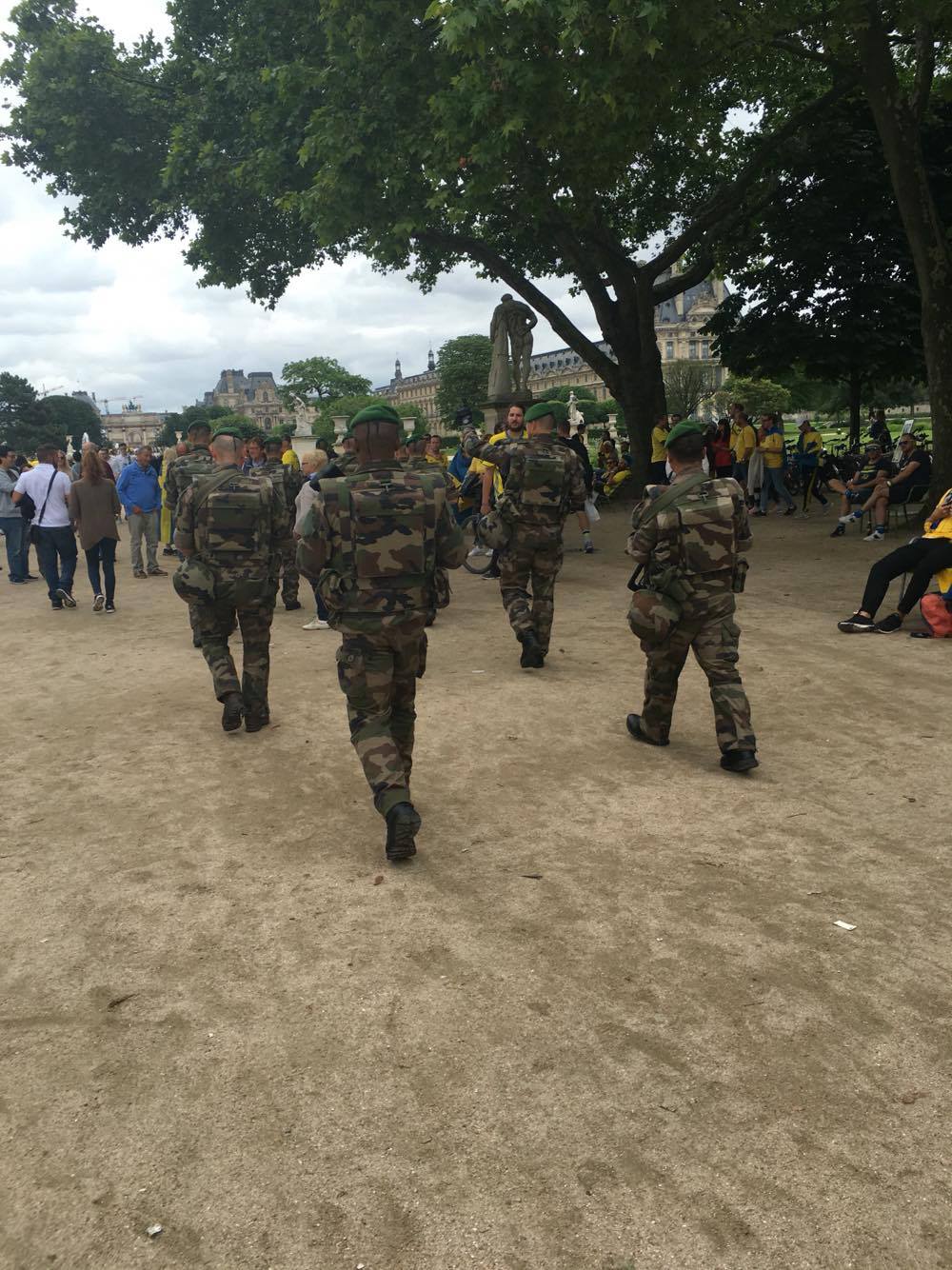 There were quite a lot of Swedes gathered yesterday so I realized that many of us are here in France, but today, there were even more of us! It's crazy! We met a couple of people from Salming Rounders Team [Brännboll] and had some beers and participated in some serious singing.
Then from nowhere my friend Freddan shows up! I was hanging out with Freddan in Manly a couple of years ago so it was great to see him again. The singing was on and the most frequent one was "The person not jumping is a SAS pilot" due to all the issues caused by the SAS strike. Also "Paaaaaaaris is our city" was quite popular 😛