Många är väldigt förtjusta i Asien, Kina måste jag dock säga var ett land som kulinariskt inte lockade mig alls. Dock fanns det många andra underbara saker med Hong Kong och all världens mat fanns ju att tillgå till olika priser. Men som sagt den inhemska maten var nog inget för oss, när vi hittade en italiensk restaurang som serverade köttbullar var lyckan gjord minns jag! Bästa med Hong Kong då? Jag älskade mixen av Asien men också det väldigt moderna, coola outfits, teknik, rent och en megastad. PubCrawl rundan vi gick på var superkul, en av de bästa! Hade en grym kväll med ett gäng roliga amerikaner. The Peak gillade jag också, kvällsutsikt över megastaden var verkligen en häftig upplevelse, likaså ljusshowen över skyskraporna på Hong Kong Island som kan ses från Avenue of Stars.
Något annat som var läckert var alla marknader fanns för män, kvinnor, blommor, nattmarknad, ALLT! Och mitt bland alla marknader på Kowloon så fanns det all världens shopping också. Det är blandningen av det nya och det gamla, Asiatiska och västerländska som är så fräsigt med just Hong Kong. Trots att vi endast var där ett par dagar så är det definitivt en plats jag skulle vilja besöka igen.
Tight hotellrum.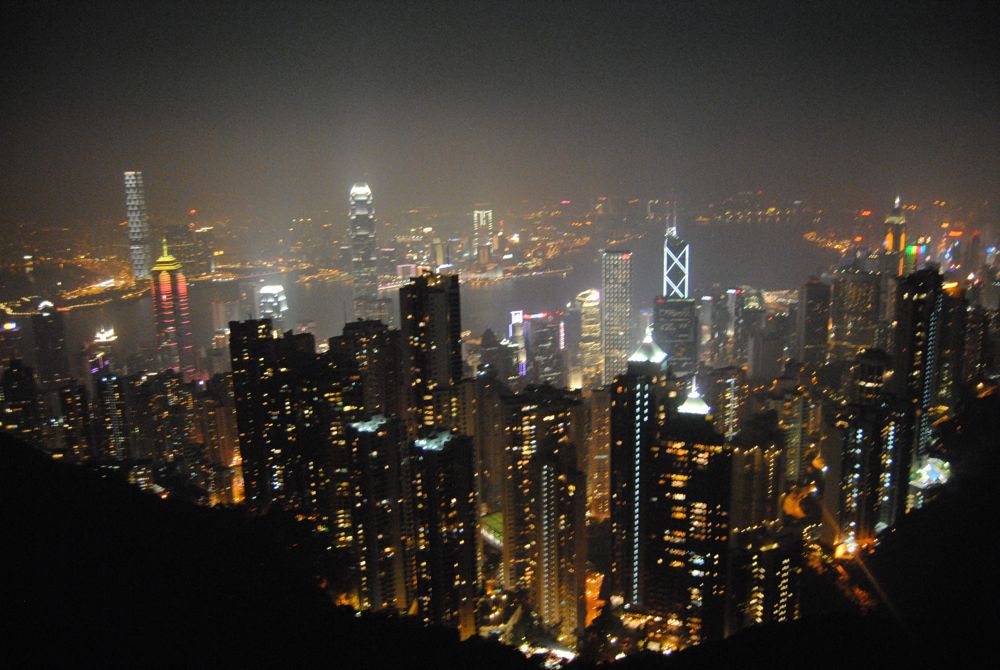 Utsikt från The Peak!