Bali has always been on my wish list, so when we planned our around the world trip of course Indonesia was a must-have destination. We started off in Kuta, which to be honest only offered party (the beach was terrible). Later we moved over to Gili Trawangan which must have been paradise on earth and finished off our Bali-experience in Ubud up north. In general it was really easy to get around and organize transport, speed boat (including pickup) to Gili Islands and minibus transport on the mainland. We saw a lot of great and awesome things on our travels in this part of Indonesia, but also some very strange things like the below souvenir penises: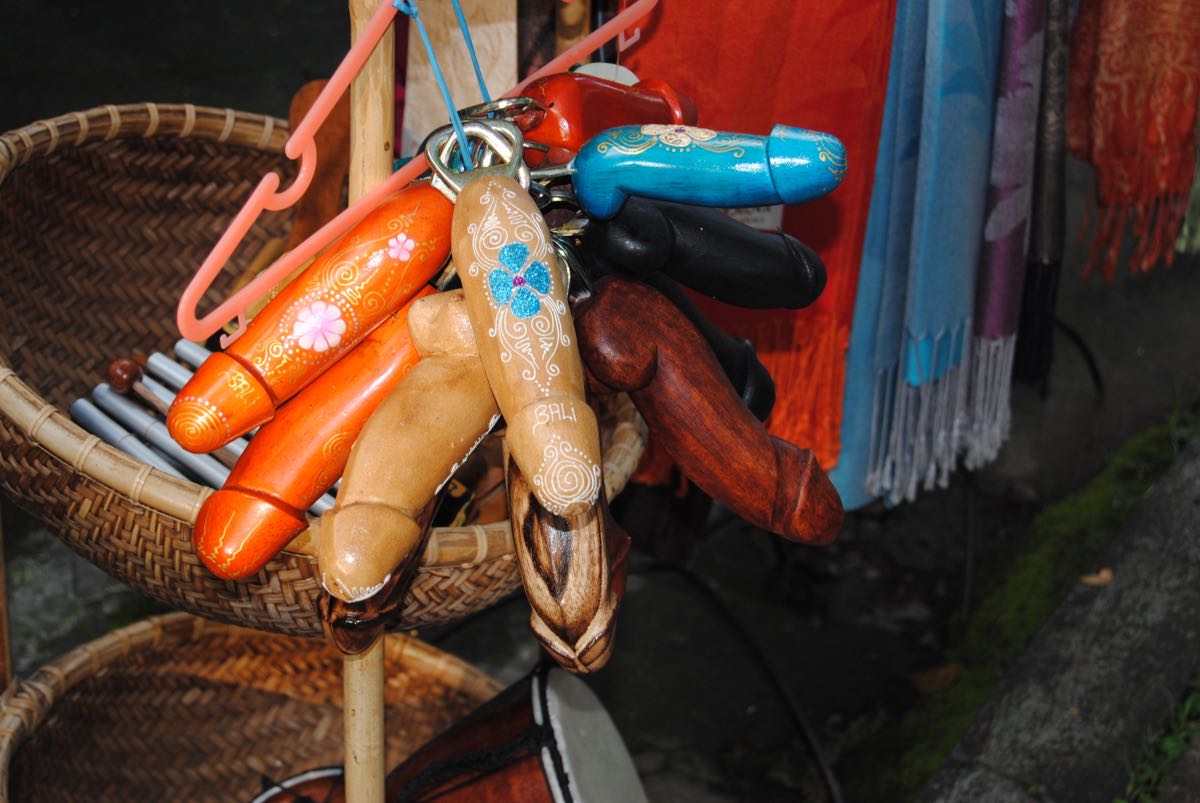 At each temple we had to cover up using these sarongs, different colors for different temples, sometimes a fee sometimes free. At least husband looks good in a skirt 😛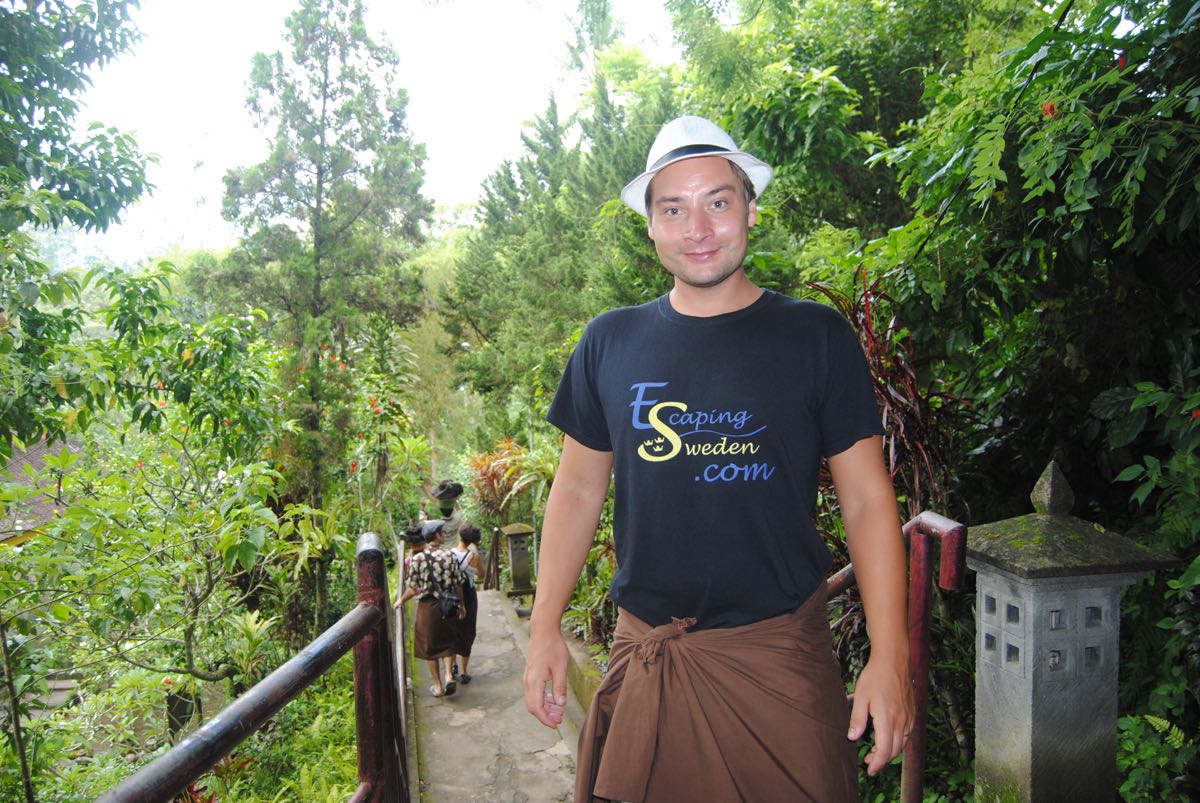 The Elephant Cave Temple!
I just loved the rice terraces in the north part of Bali! Gorgeous, somehow you always enjoy things you do not see much of at home.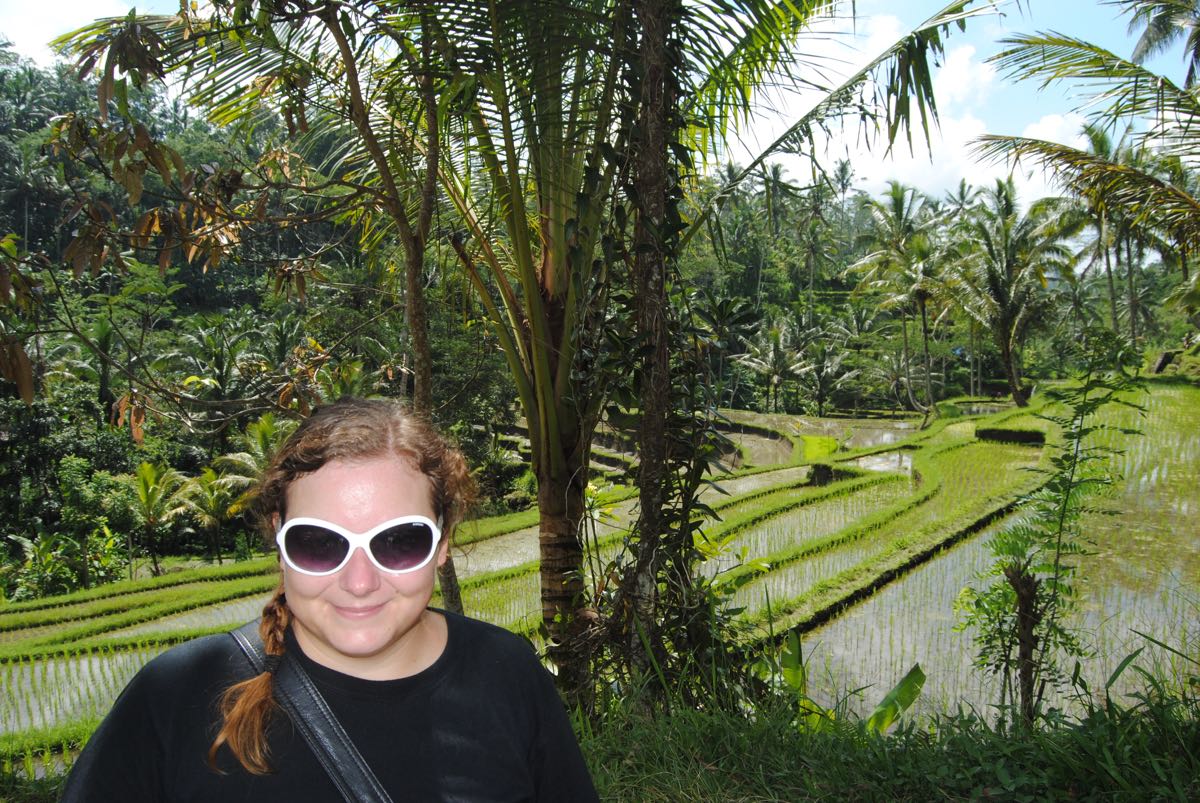 The largest and most amazing temple we visited was Kehen Temple. There were some really huge stone structures and statues there!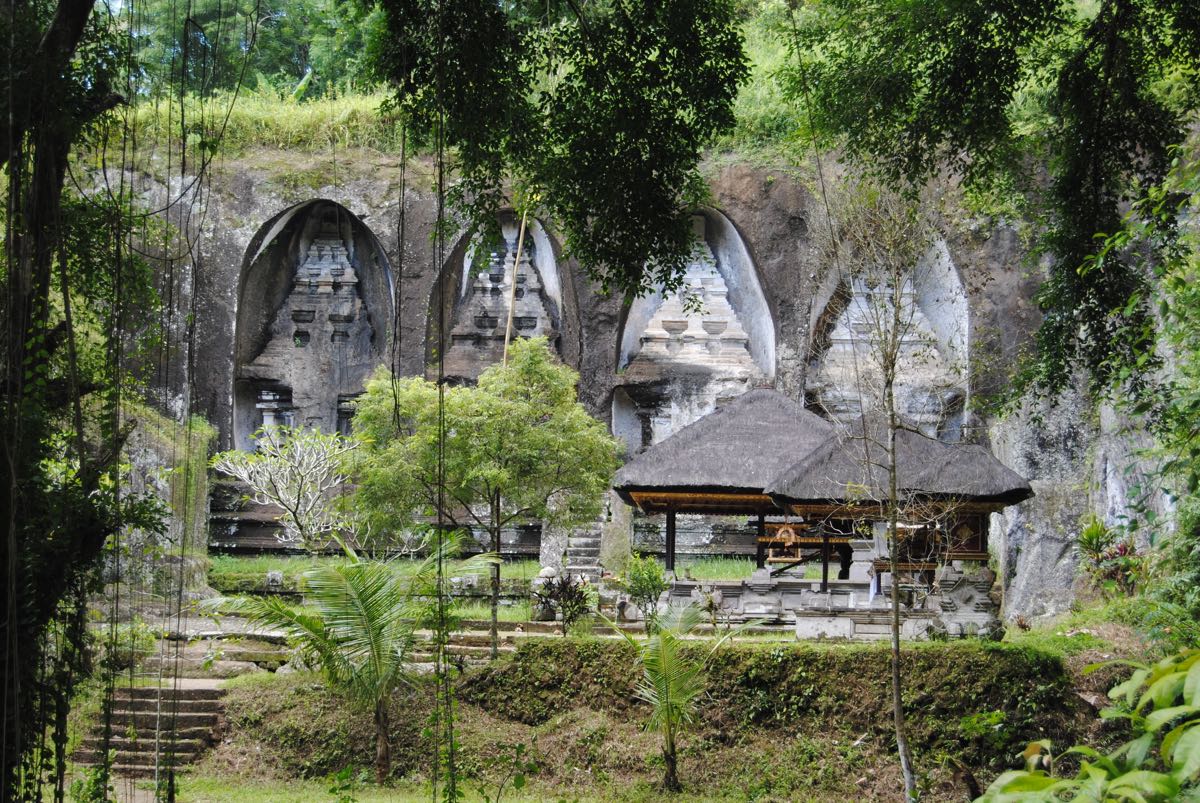 And some heavily decorated ones…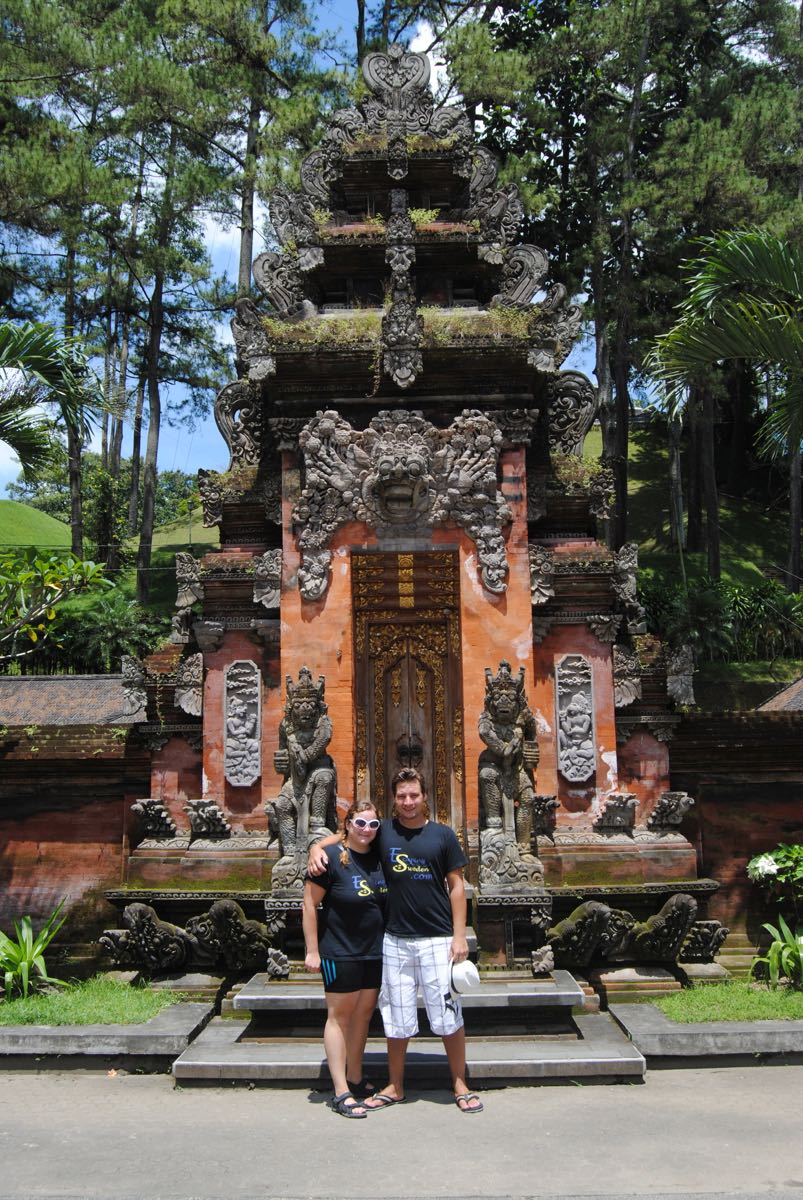 Mount Batur! Gorgeus views of a volcano and an overpriced lunch 🙂
We also got to visit a "traditional balinese village". Well it felt pretty touristy to me but still beautiful and nice to get a view of their traditional architecture, even if it was staged. Here at Penglapuri village!
We made some friends partying in Kuta.
Paradise? No just the beach at Gili Trawangan. Heavenly!
Kuta beach was nothing special at all, here we are posing in front of the entrance.
Moonlight at Gili Trawangan. And a mojito in my hand of course.
Beer in hand, sunset in the sky, gorgeous husband. What more can you ask for? At Gili Trawangan.
Went for a bike ride around the island, fun except for my bike being complete rubbish! Chain kept falling off, I was pretty mad 😛
Monkey forest in Ubud, monkeys everywhere!