In the Gardens By the Bay there is a bunch of things you can see, among them the Cloud Forest and the Flower Dome. When we were visiting the Flower Dome was closed so we went for the Cloud Forest! And I can tell you we were not disappointed, I think even 10 month old E enjoyed herself, although Claes was not too excited about the heights…
We started off with my husband making me climb into a tree with giant ants. (And of course took heaps of annoying and embarrassing pictures of my struggle getting into the bloody thing).
Inside it was actually really gorgeous and I liked the idea of building it all high…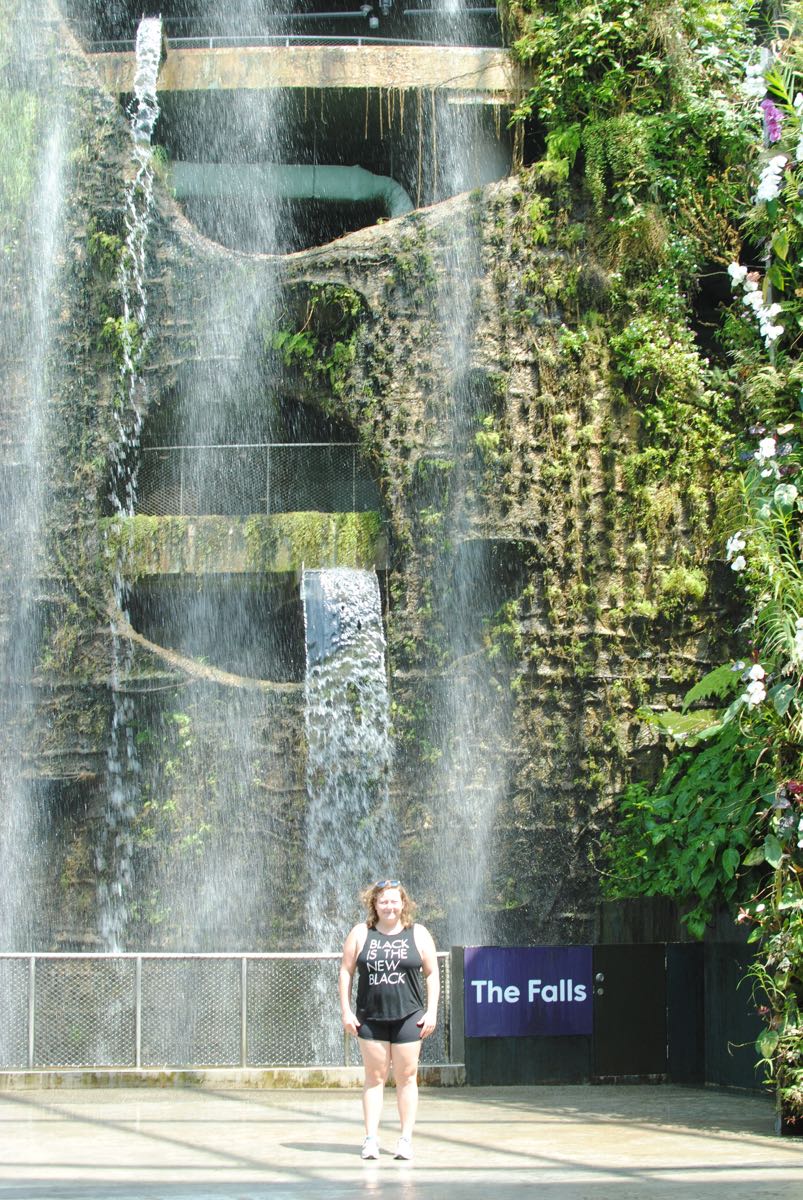 Of course there was a giant waterfall in there. I mean what is a forest without a waterfall?
There was also a car covered with greenery, adding some fun to the whole installation.
Of course we saw heaps of cool plants and trees…
… and flowers…
… and flowers growing on water…
And there was the view of the MBS, it seems rather impossible for us to escape this fantastic hotel 😛
The walkway was pretty high up so you really did start feeling like you were up in the clouds.
Claes & E were carefully treading along the walkway…
We occasionally kind of felt like jumping in due to the humid heat surrounding us…
And to finish it off, a fake crocodile. This was really a nice sightseeing thing to do and especially for us since we had already been to the botanical gardens and the night safari last time we visited Singapore. It is also a family/kid-friendly activity!