In June this year we packed up 3 kids, 7 adults and set of on a group scale adventure to Palma de Mallorca. It could also be called a vacation with extended family 😛 Of course after weeks of bragging about the fact that E is never sick she caught a fever on the plane down and this meant that our trip started a bit slower than planned.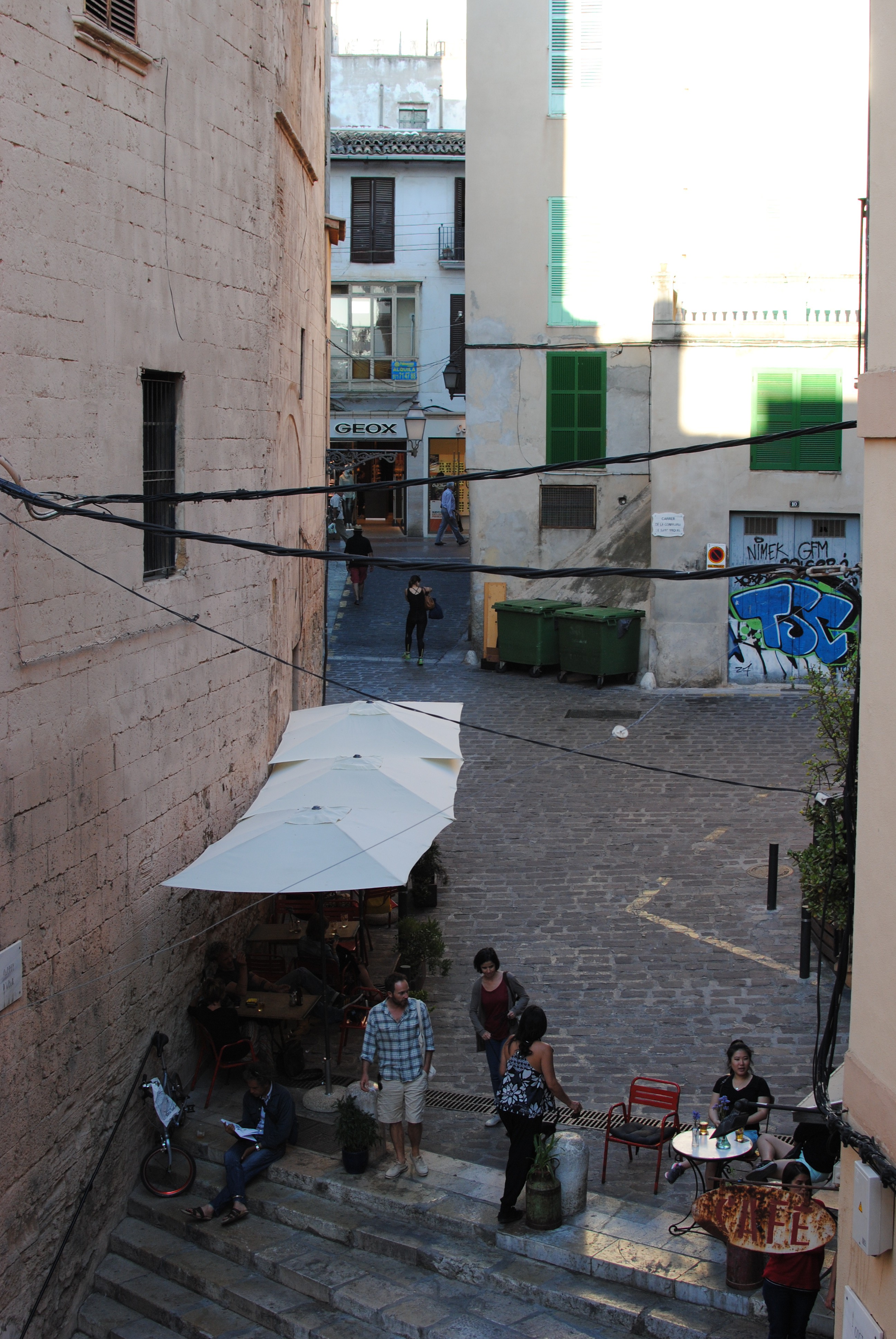 This is the view from the apartment straight over the stairs where you can drink delicious mojitos from the famous Café L'Antiquari or just go by to have a quiche and use their free WiFi. Seriously I have mentioned this place a billion times now and so has Lonely Planet among others. JUST GO THERE.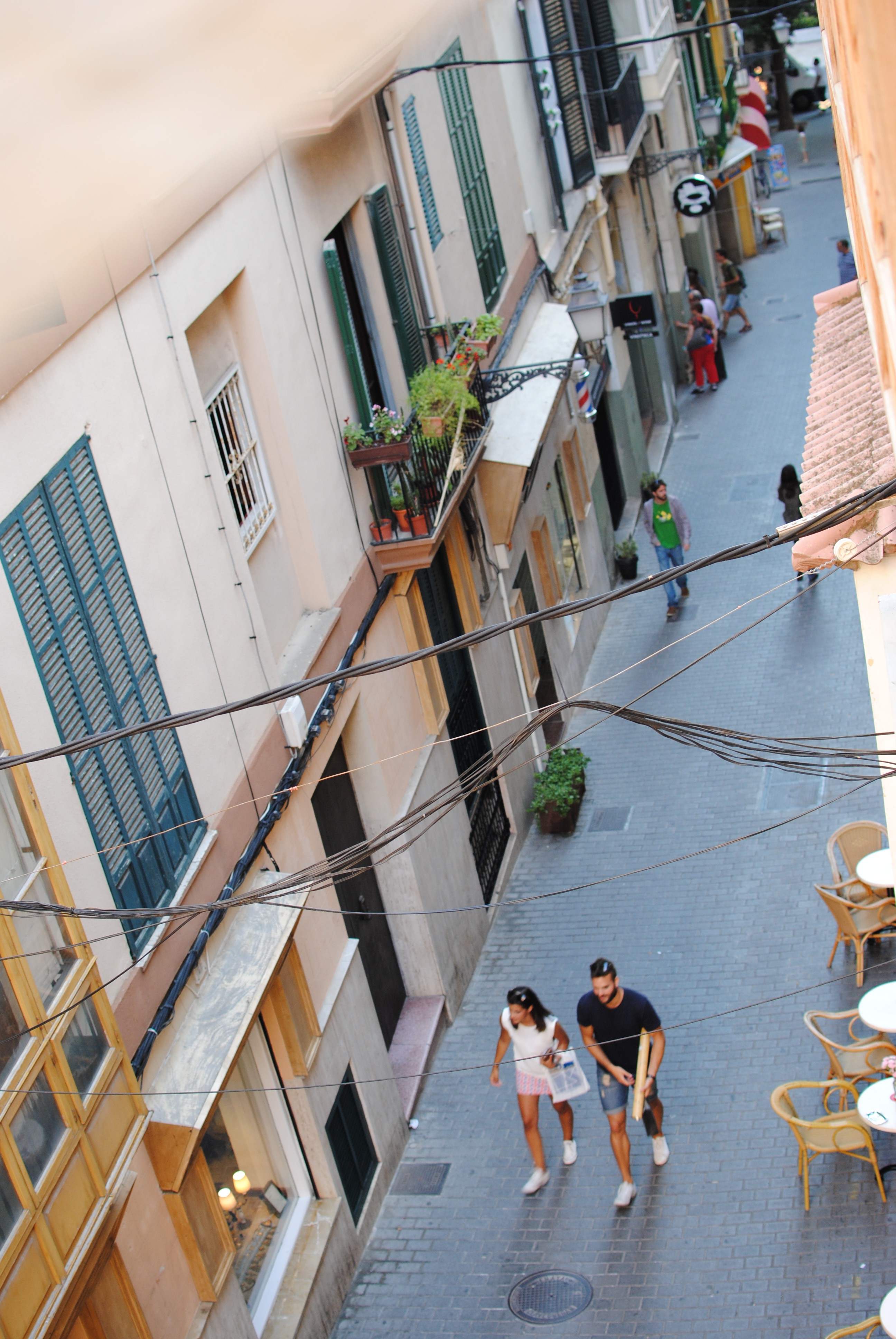 The narrow cute old city streets always get to me, I just love this! The charm is never lost no matter how many times we come back. To be honest the whole south of Europe is gorgeous but the old city in Palma has a special place in my heart.
We continued our slow stroll down towards the harbor and at some point entered the gorgeous Parque de la Feixina. Not only offering beautiful views of the canal, trees and other greenery but also has a great and large playground for kids! Win-win I'd say.
Then we ended up at bar Cuba, not for the first time I can assure you and since it was lunch time of course we decided to have a bite to eat and relax for a bit.
The burger with goats cheese was beyond amazing, I will just leave it at that. Also a bit further up the side street on which Bar Cuba is situated there is a shop called Britvid which has some Swedish goodies and Ella's Kitchen squeezies making E a very happy lady!