Over 30 hours of travel is not fun for anyone and traveling with 2 children does add an element of challenge to the whole thing. We flew Turkish Airlines from Hong Kong to Istanbul and then Istanbul to Stockholm. I would say the long haul flight went well and that Turkish Airlines is one of the best long distance carriers I have ever flown. It was great! Kids got awesome stuff to play with, food was great, bassinet was great, service was outstanding, all in all we had a great 10,5 hours on this flight! I would say it is at parity with Emirates, with the slight difference of Emirates having a larger plane and offering a bit more space to walk around. Turkish also claimed to offer WiFi but I never even managed to get connected so I would not vouch for it working very well.
Both kids got a Turkish teddy and of course B was lounging in the bassinet most of the flight. Sleepyhead.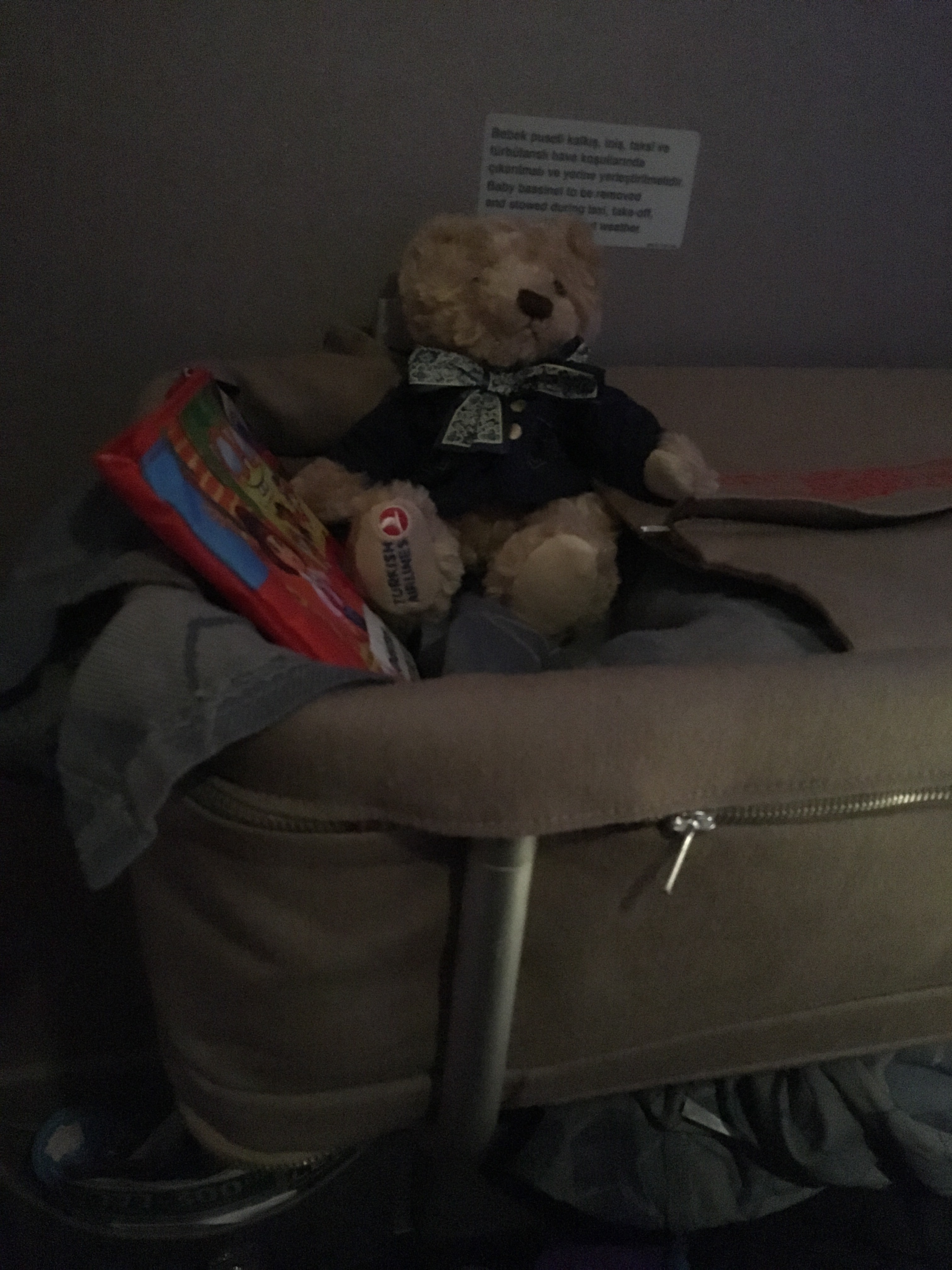 Of course we made the most of the extra legroom offered by sitting at the very front 😛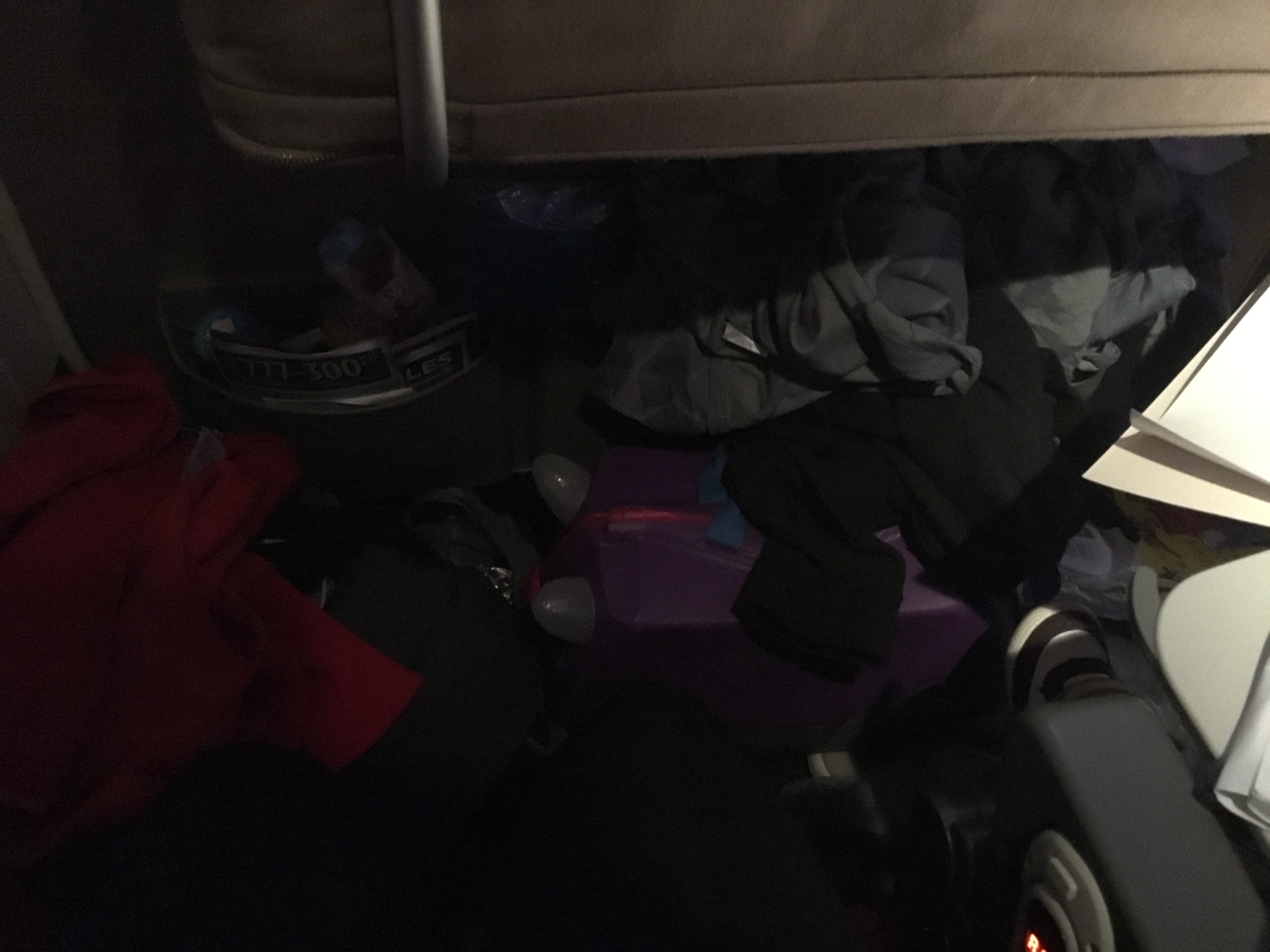 Happy wife happy life ;P
But life ain't perfect and once we boarded the last flight from Istanbul to Stockholm our lovely 2,5 yr old was sick of the whole flying thing (after 20+ hours in the air) and just did not want to put on her seatbelt. This of course resulted in some struggling with the parents and she voiced her objections quite loudly. We got yelled at by some random man (who was then reprimanded by the crew to sit down and take it easy) in spite of trying all efforts to calm her down while ensuring she has the seat belt on so we can take off. Needless to say E fell asleep after about 10 min and slept all the way to Stockholm so in the greater perspective this was a minor bump in the road. 🙂 Most of the time when traveling with children the people we encounter are awesome and friendly and helpful but of course there are those who are against children ever leaving the house until they are grown up…
Also apparently I cannot read or understand time differences as I was certain we were landing in Stockholm local time 8am and therefore booked the connection to Umeå at 11:25 with a different airline (Norwegian). Imagine my surprise when we land and are standing waiting for our bags and I realize that the time is 10am!? We got to grab the bags and RUN to terminal 4 in order to catch our domestic connection. But all was well, the universe aligned and we got on the flight to our hometown in the north. Once there we were greeted by crisp 12 degree weather which meant pulling out the thermal pants (they call it summer).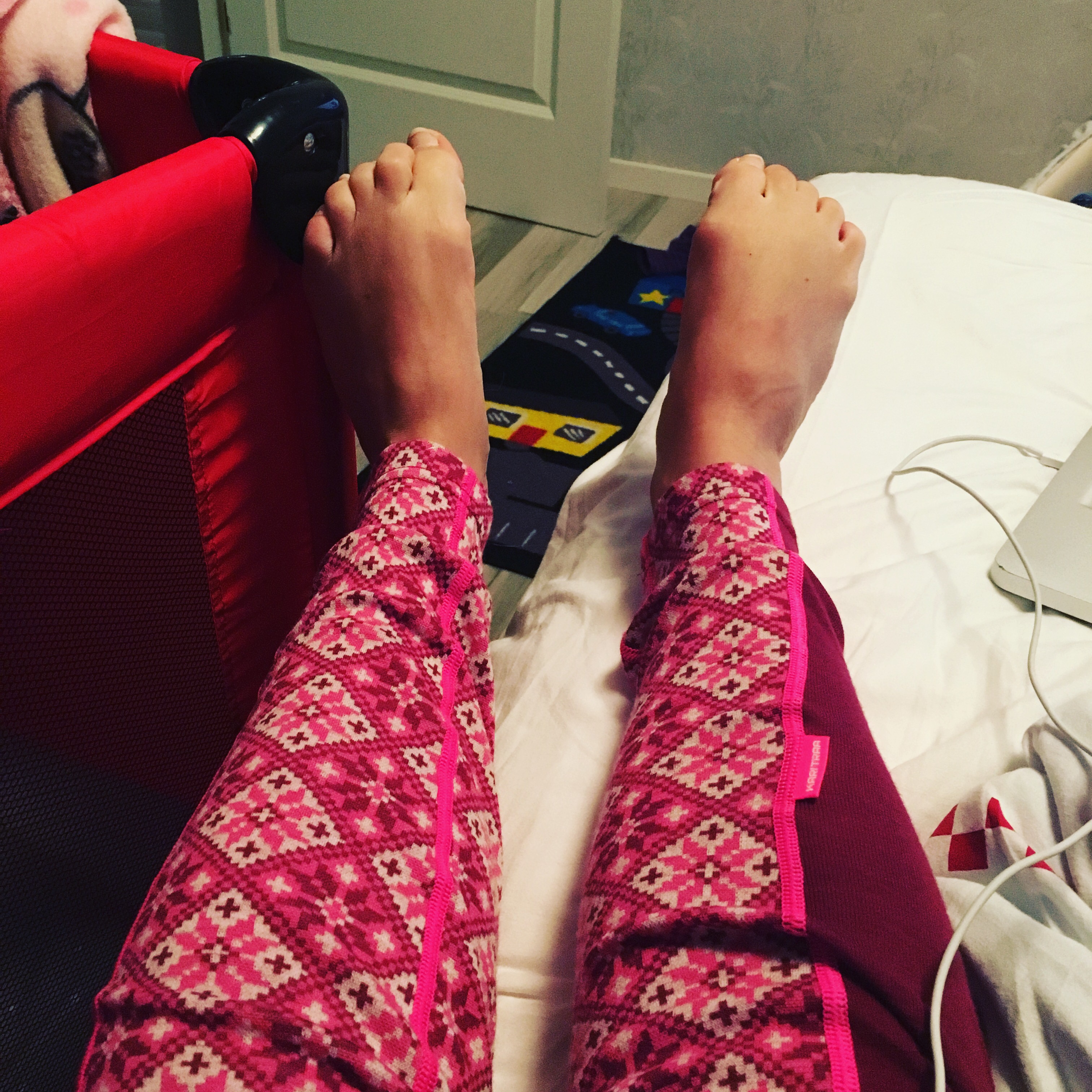 But I am really not complaining, the north is beautiful and even if I would not like to live here full time, it is a gorgeous place to visit. I mean when you are greeted with the most fantastic sunset (although it does not really get dark in the summer at all but we will get more into that later on in the tale of our Sweden Tour).