That is the date, when it is all going to happen, when 3 become 4 in our tiny but cosy, overpriced Manly apartment. To be honest I cannot wait and at the same time I am scared shitless. 2 kids? Heck some days I barely cope with one! And at the same time I am getting really tired of being pregnant (almost 37 weeks now) but I know that once lil bro is out there will be a whole new set of challenges as well. Either way we are ready we finally assembled all the furniture we got to make our tiny place workable for 4 people (well really 2 fully grown ones and 2 midgets) and sort through all the baby clothes and stuff. Now we just need to finish the Xmas decorations, send out Xmas cards and sort through stuff on book shelves once and for all, but since we have until the 30th December I am pretty confident we will manage. So here are a few pictures summarizing why I have been a tad absent lately…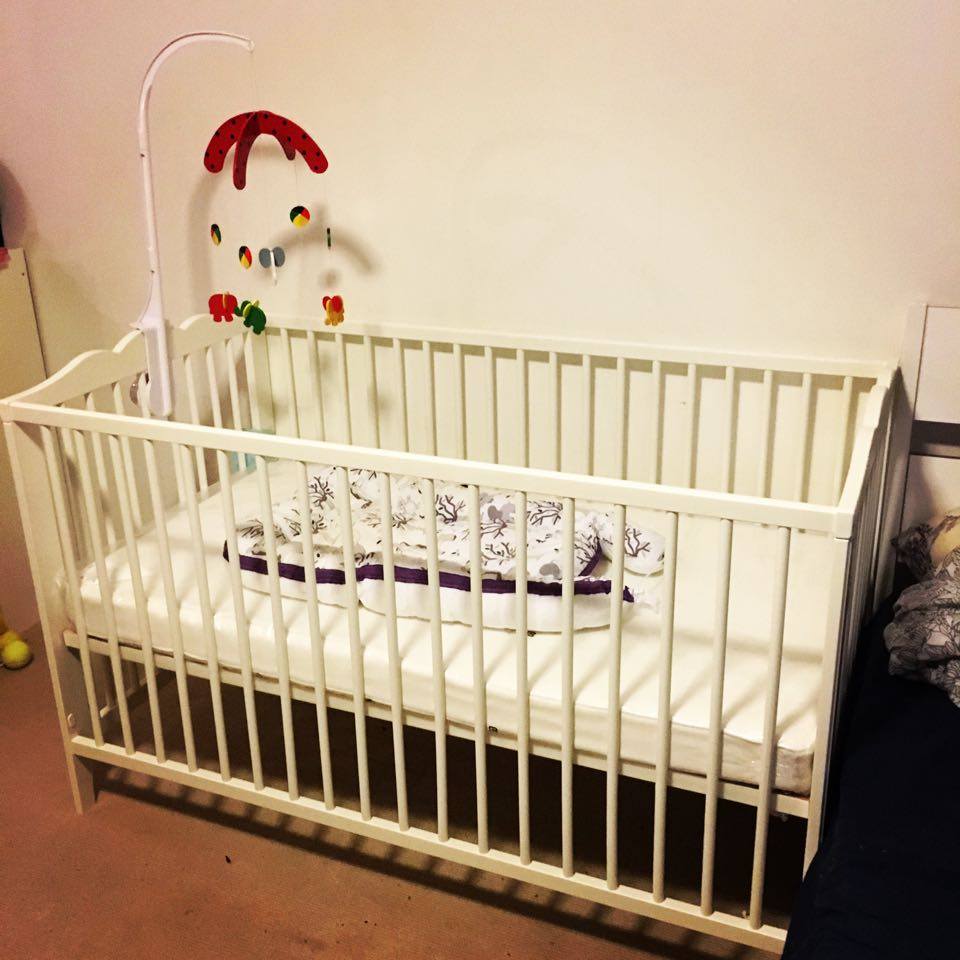 Lil' Bro's bed! I can tell you E has already tested it out more than once. Not sure if she wants to be a baby again or if the climbing challenge it presents is the main appeal…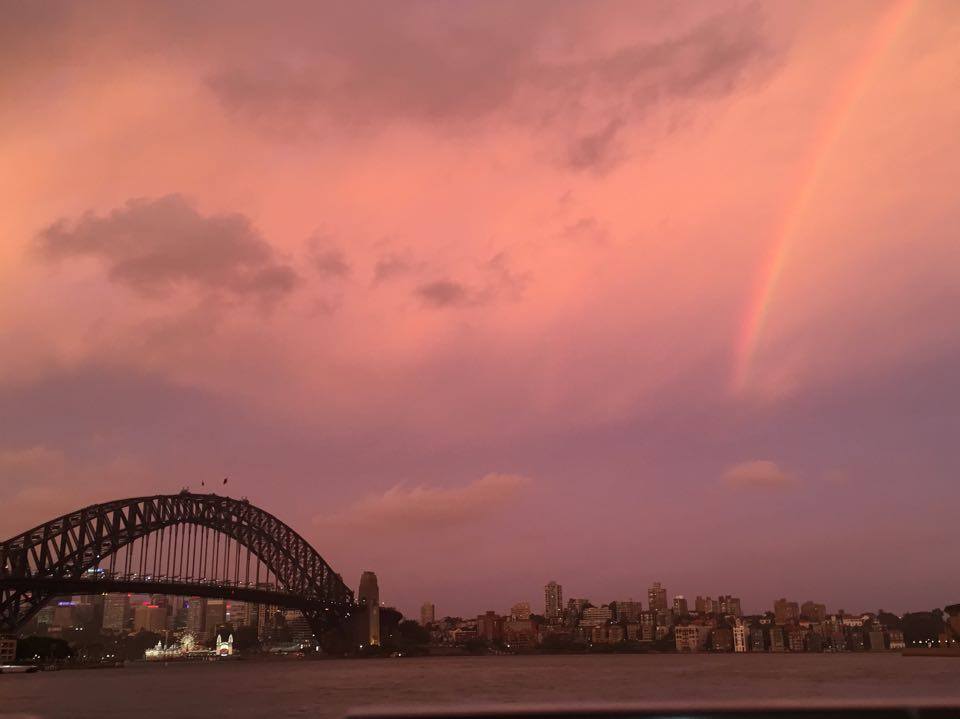 Who says that commuting sucks? I mean come on, each evening shift I get a front row seat to one of the most gorgeous sunsets in the world. Sydney I love you dearly. (no filer on this one)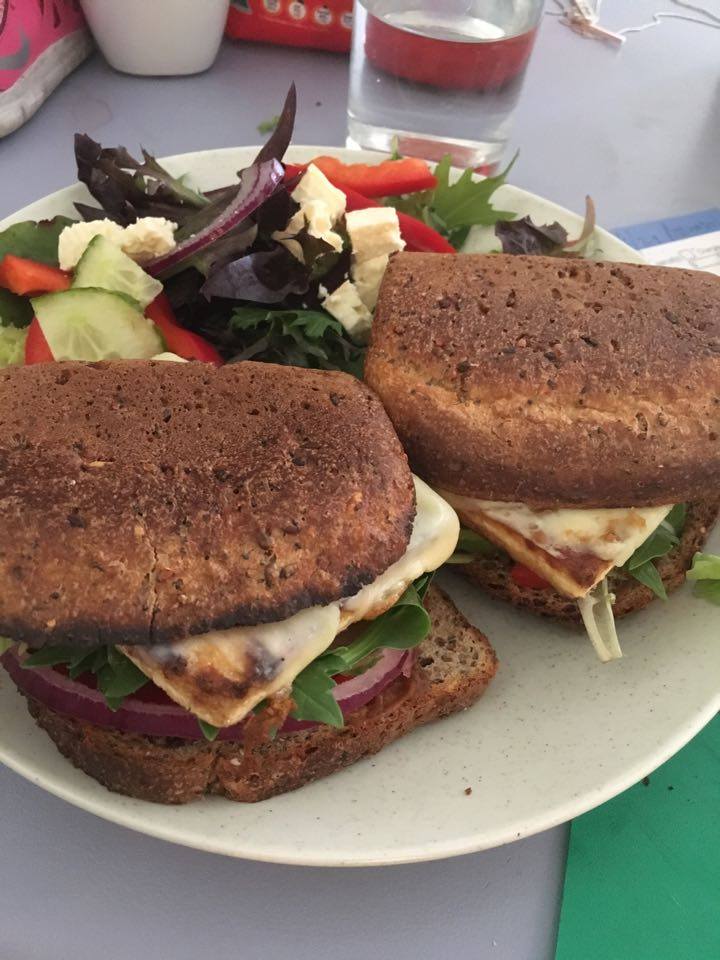 Of course some food has been cooked, above tofu burgers with soy/miso-paste sauce.

Then we had some visitors! Claes brother with family was in Manly for 2 weeks and the cousins had heaps of fun, beach time and play time. To finish their visit we went for dinner to The Rocks and Löwenbräu Keller, great place with kids! Big, roomy, provided crayons and coloring paper, awesome sausage and they also had a live band which the girls danced enthusiastically to!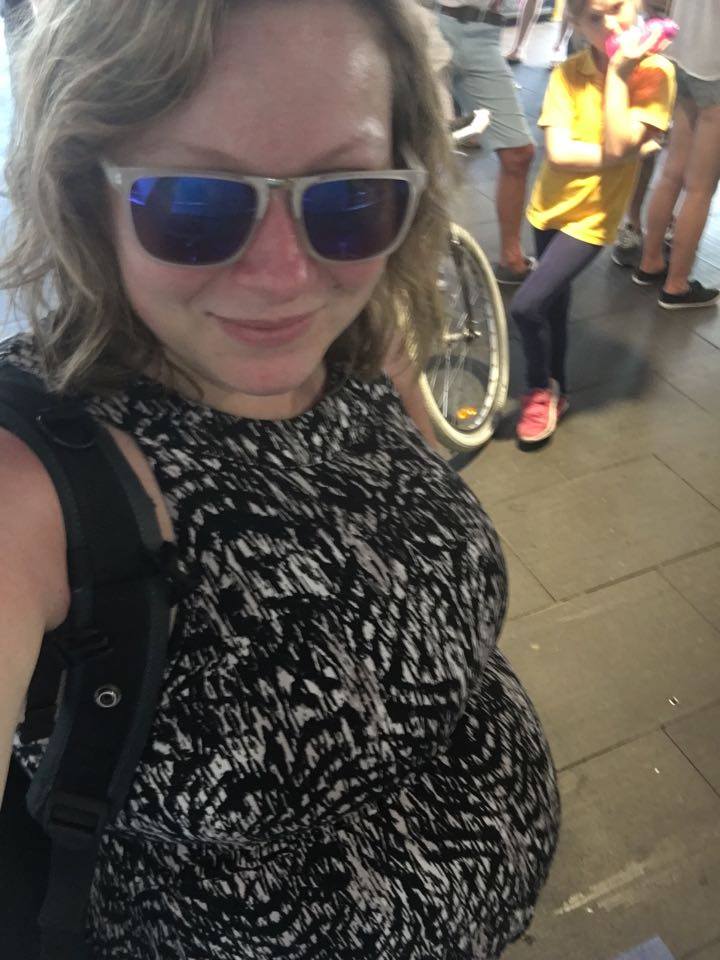 Myself I just get more and more pregnant and people question more and more why I am still working. I still do not understand what they want me to do? Sit at home and ponder life? Loose patience completely? Go mad?
At least I am hot! Here 36w+4d or something along those lines 🙂 Yes probably should wash the mirror.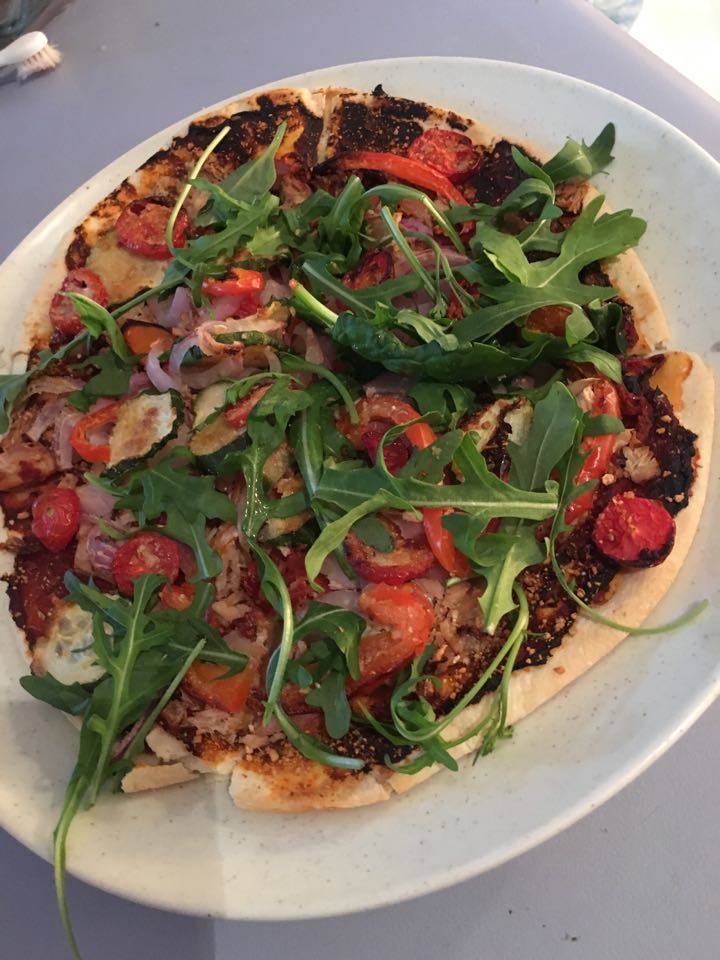 I then attempted a healthy pizza, it was ok. I mean sure more fun than some of the other stuff I have been eating lately and a welcome change or scenery but still meh, I got this dry tuna pizza and the boys had the best pizza in the world, Mexicana from Beaches here in Manly. Life really is not fair.