A vacation to Singapore is not complete without a visit to Clarke Quay, an entertainment hub! Yes it is filled with restaurants, pubs, tourists, clubs and all kinds of chaos. For our last evening we went for dinner at an Irish Pub. I mean you can never go wrong with sausage and a beer can you?

E was still pretty small during our visit here but I bet she would have loved running in the colorful fountains if we went back now…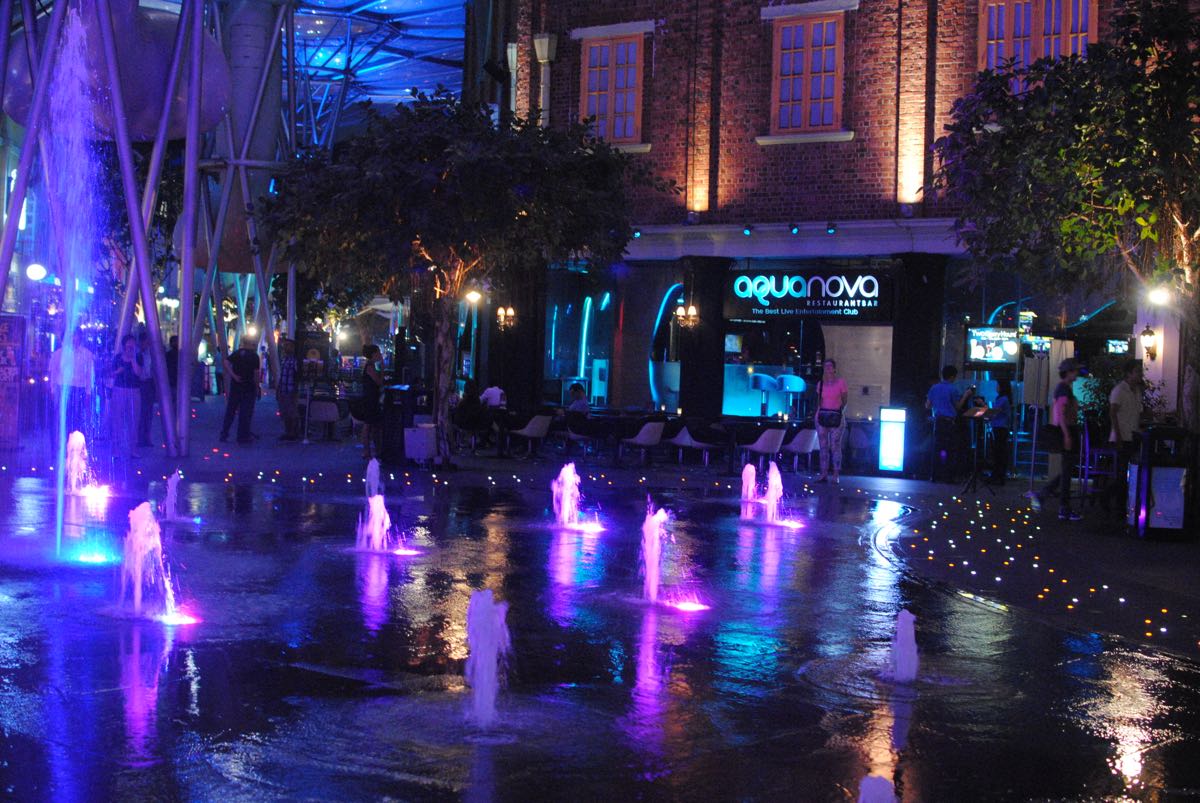 Clarke Quay might feel very touristy and artificial but at the same time it sort of falls in line with the rest of Singapore. It is a bit "too perfect", at least the parts that are shown to the visiting tourists. Having said this, there is something about that clean polished and organized surface that still appeals to me. Especially compared to the more "chaotic" experiences you normally have in other asian destinations. In Singapore there is a possibility to get a taste of the asian culture while remaining relaxed. I think that this why I would not hesitate to go to Singapore with kids again, it is just so easy going.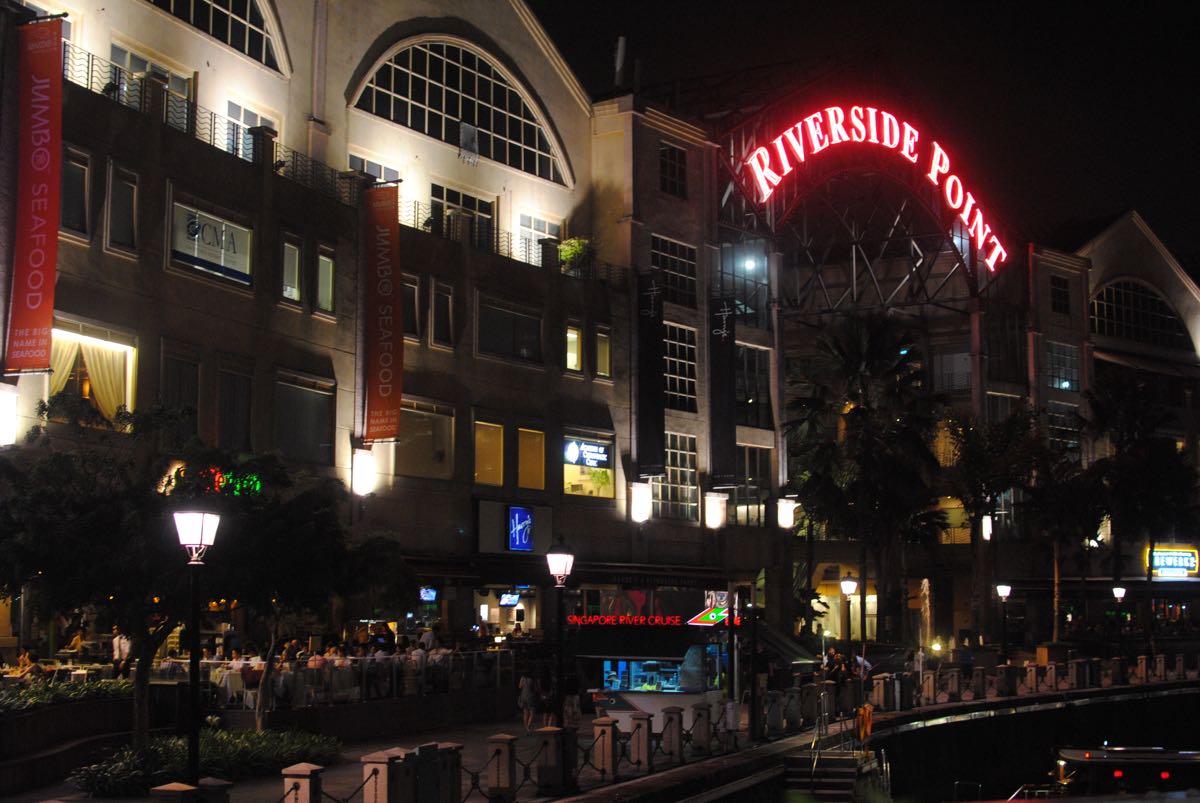 Either way, a visit to Clarke Quay is warranted no matter if you are traveling with family or friends, there seems to be something for everyone 🙂 Whether it is a delicious margarita and packed dance floor or amusement rides and colorful fountains to play in!