What do you get if you cross a french coastal town and american cuisine? A salad that does not leave you wanting more! All jokes aside, if you are staying in any of the riviera towns and have access to a car, it is your duty to explore the other ones and make use of your time through day trips. YES YOU MUST! Our first excursion was Nice, mostly known for its stony pebble beach. But before any exploration is undertaken of course you need to have lunch! In all honesty, we did what we usually do, sat down at the first best place with a good view and looking pretty decent. Without bragging I must tell you that as always it worked out very well!
This is not a foodie blog and I will not put this place on some fantastic recommendation of restaurants to visit in Nice. This post is just a simple reminder of that it is not always about the Michelin star places and 7 course degustations. It is rather about sitting down in an inviting atmosphere and share a meal with your loved ones. And yes the salad was amazingly delicious!
Happy husband! (Or rather hungry husband excited about the prospect of food)
An American in Nice?
God I just love the Southern European architecture.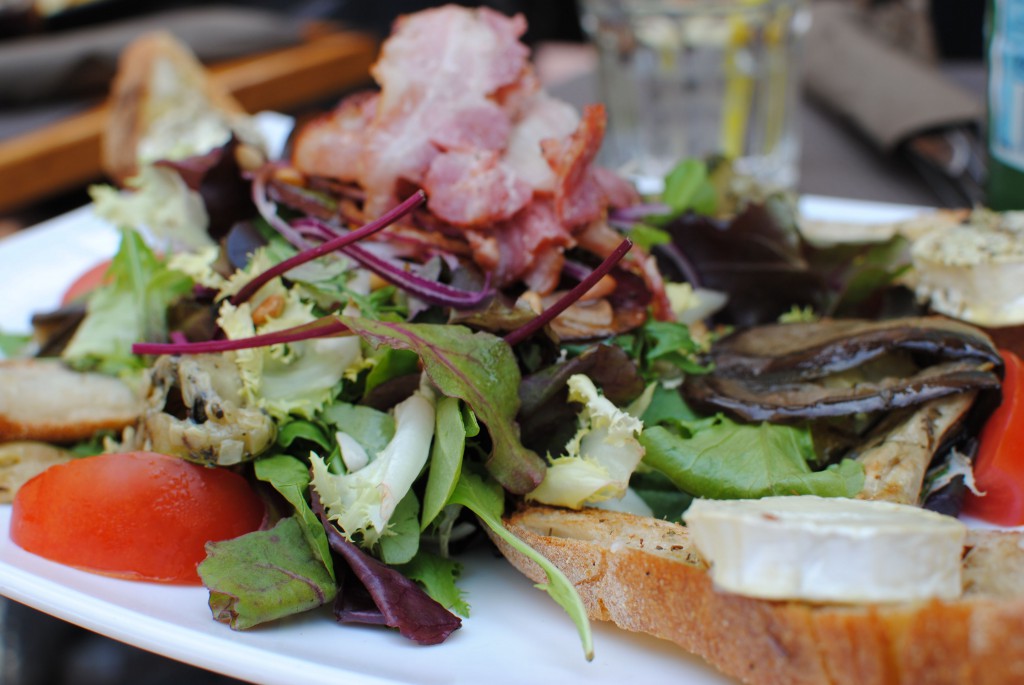 THIS is what a salad is all about.