I am very torn when it comes to visiting destinations more than once. On one hand I have this constant craving of seeing and exploring new places and widening my horizons but as you grow older and the more you travel the more places offer you reasons and incentives to make you keep coming back. One reason is the fact that we have currently chosen to live literally as far away from our family as we possibly can get. 24h flight to Sweden and 20h flight to the east coast of the US.
This results in the fact that we keep spending vacations stressing around trying to visit everyone in very familiar places. Also there are cities where some of the wonderful friends you have made along the way of this journey called life which you are dying to visit. And some places you just have a special connection with, you have been there some many times and gotten to know them so well that the city itself feels like a good old friend. That gravitational pull of a place where you just feel so relaxed and at ease, a place that is quite different from what you normally call "home" but at the same time so familiar. Palma de Mallroca is one of those places for me and I love impersonating a "local" every time we visit.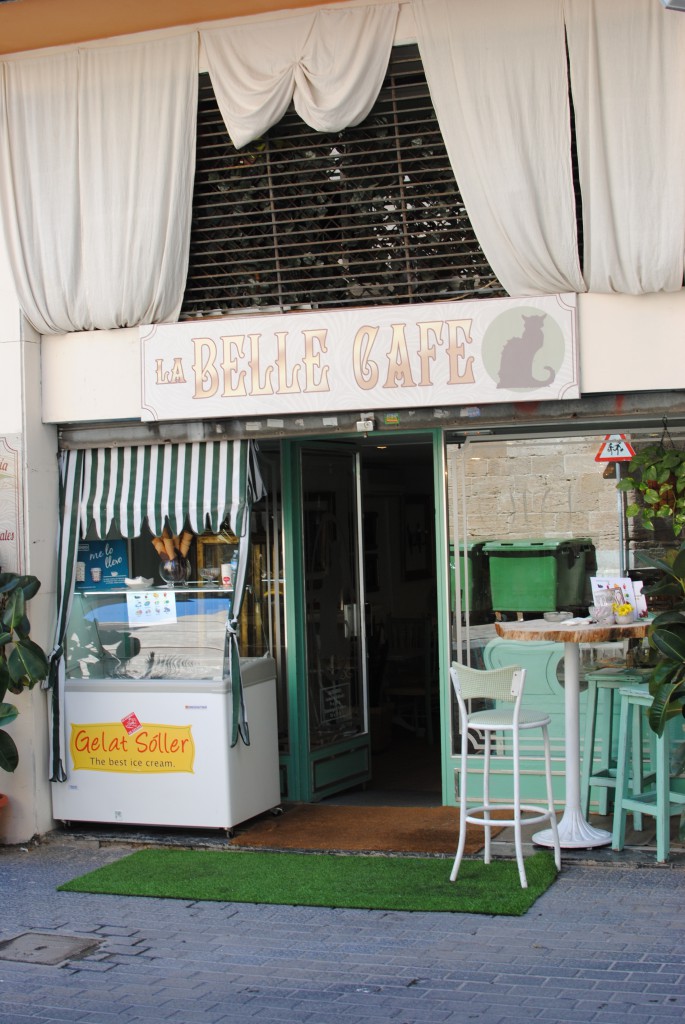 For example during our last visit we kept having breakfast at this local café, it is really small and I love how you can get to know the people working there by becoming a regular customer. The barista was actually polish like me and married to a spanish man so I got to practice some of my polish as well 🙂
Getting some fresh fruits at the markets is always a bliss, fruits in southern europe do taste so much better than in Sweden. Now living in Australia, we are pretty spoilt with fresh and delicious exotic fruits though.

Overall it is just lovely to recognize streets and being able to navigate your surroundings, the below picture is of what we call "The Flower Street". The real name is La Rambla but there are always millions of booths selling flower arrangements and bouquets along this street and therefore "The Flower Street" made much more sense. 😛