Even though flying has become much more affordable these days it still hurts when you realize that you have missed your fantastic flight back home, already paid, with Singapore Airlines. So what do you do? Pay an unreasonable amount for a new ticket with a nice airline guaranteeing you a great 24h experience in a can or take a chance on something different?
Luckily for us the traveling student, my dear sister, is an adventurer! So she chose to try and go back to Sweden the low-cost way and at the same time see some new places. This means that we get a great review of a low-cost option as well as some insight with regards to how it is to fly these airlines.
Zuzanna's low-cost-ticket from Australia to Sweden ended up with a total of 7927 SEK including luggage allowance and food on the longer Norwegian flight booked one day before departure.
Sydney – Singapore (Scoot) – 2622 SEK
Singapore – Bangkok (Tiger Air) – 1017 SEK
Bangkok – Oslo & Oslo – Stockholm (Norwegian) – 4288 SEK
And here comes the verdict by Zuzanna (who by the way has pledged to never fly AirChina again):
Scoot: The experience is equivalent to a regular airline and not at all the usual low-cost-Ryan-Air type of transport. There was enough leg space, the seats were comfortable, the staff were friendly and it all went very smoothly from check-in to arrival at the destination. The difference from more expensive airlines is that you do not get anything for free included in "the price". Which means that if you want to watch some movies, eat or drink you need to pay extra for it. But the opportunity is still offered so for me it is just positive that the cost is optional!
Tiger Air: Nice and smooth, no issues or strange rules as with Ryan Air :P. However this leg of the trip was a very short flight and therefore the airplane was smaller and less comfortable. In spite of this the leg space was unusually generous compared to what other airlines offer on short distances.
Norwegian: For this particular leg of the trip we flew in a Dreamliner aircraft as it was a long distance journey. Due to this the whole trip felt like a very luxurious experience. It was a very enjoyable flight with comfortable seats and heaps of entertainment. If you are interested in warm food you need to pre order in advance and then there is also cold food for sale in-flight. However I would point out that the amount of food you get is very small even if you pre-order a hot meal, so I would recommend to bring extra food on the plane with you!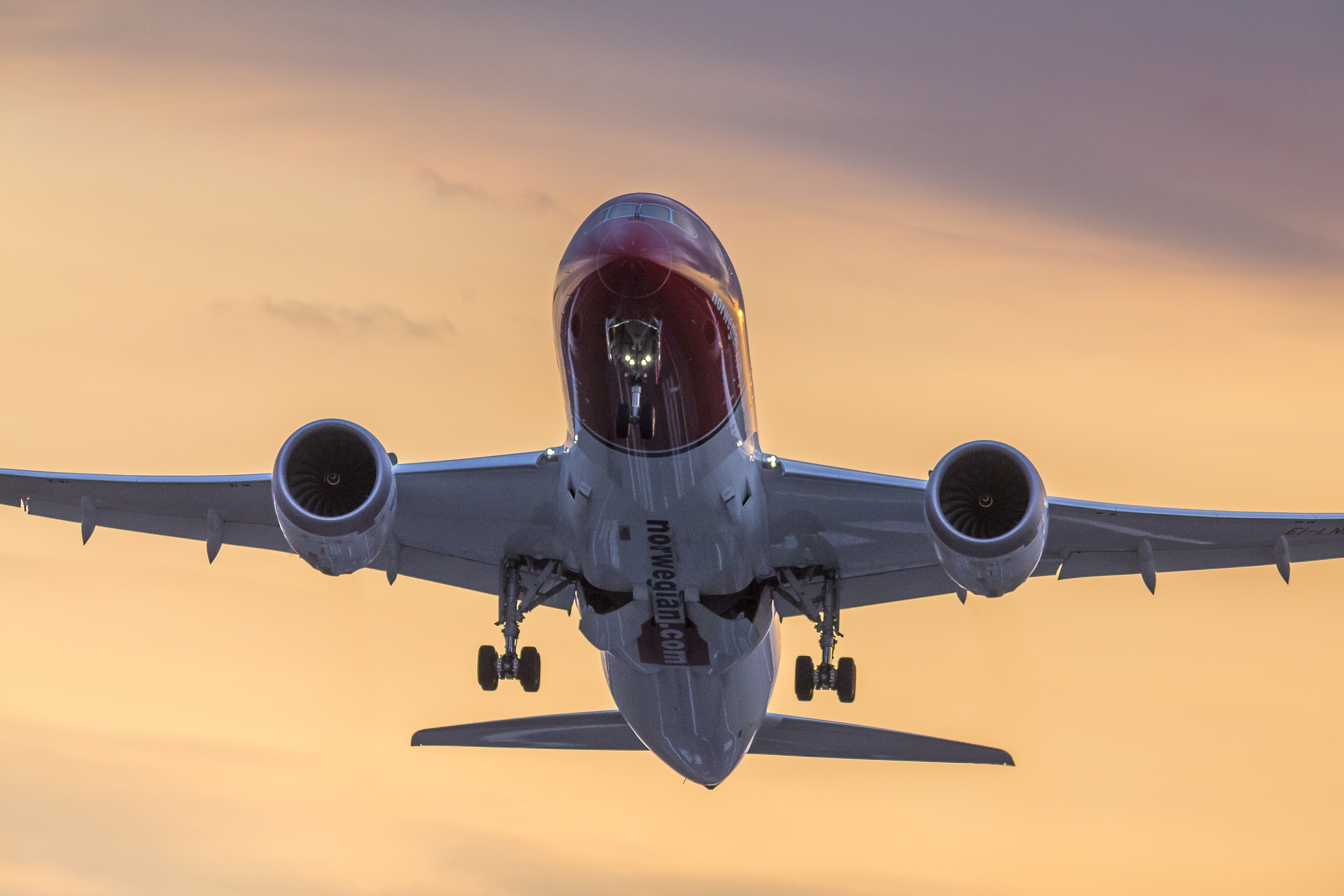 787 Dreamliner from http://media.norwegian.com