Since Malmö is only a short 45 min train ride away from Helsingborg we decided that we would go for a day trip in search of Swedens best Falafel roll! Here we are at the train station in Helsingborg.
It was actually easy to travel with the pram, there was pram designated cars where there was enough space to park and sit next to it. I love when family travel is made easy! We also did not even pre book any seats, just got tickets and went. Here is the outside of the train station in Malmö.
Once we arrived I started thinking if I have ever been to Malmö? I could not recall any clear memories, but after a while I realized that I HAD briefly visited Malmö heaps of years ago. Here is "Stora Torget" (the big square). There is also a small square (Lilla Torg) with heaps of cute restaurants and pubs surrounding it.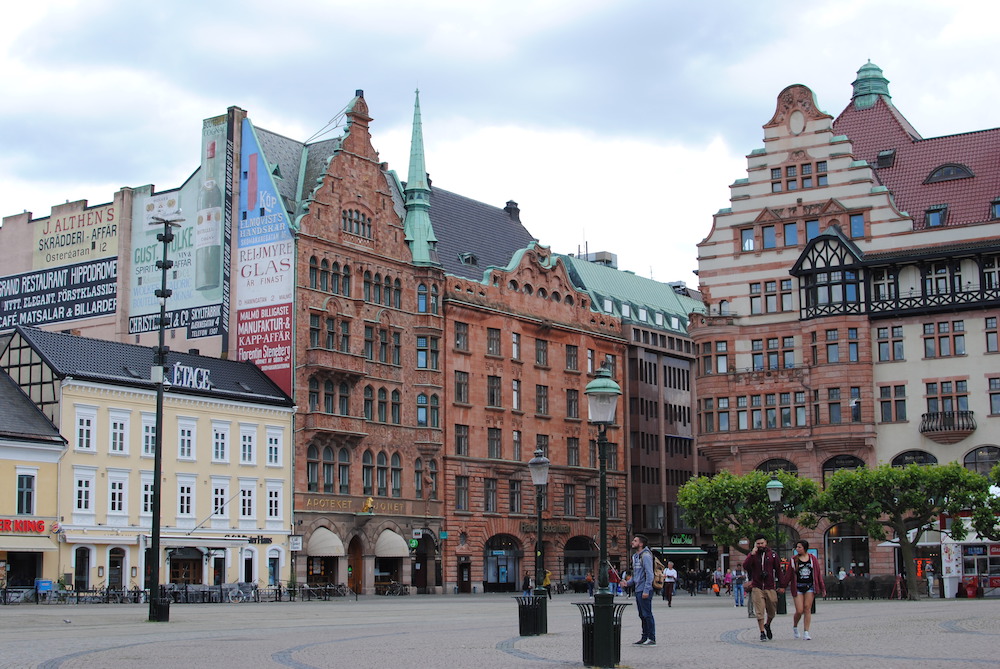 Of course I took the opportunity to do some tourist posing in the fountain and along some other sculptures…
Our dear Kristina was with us of course! As well as the kiddies.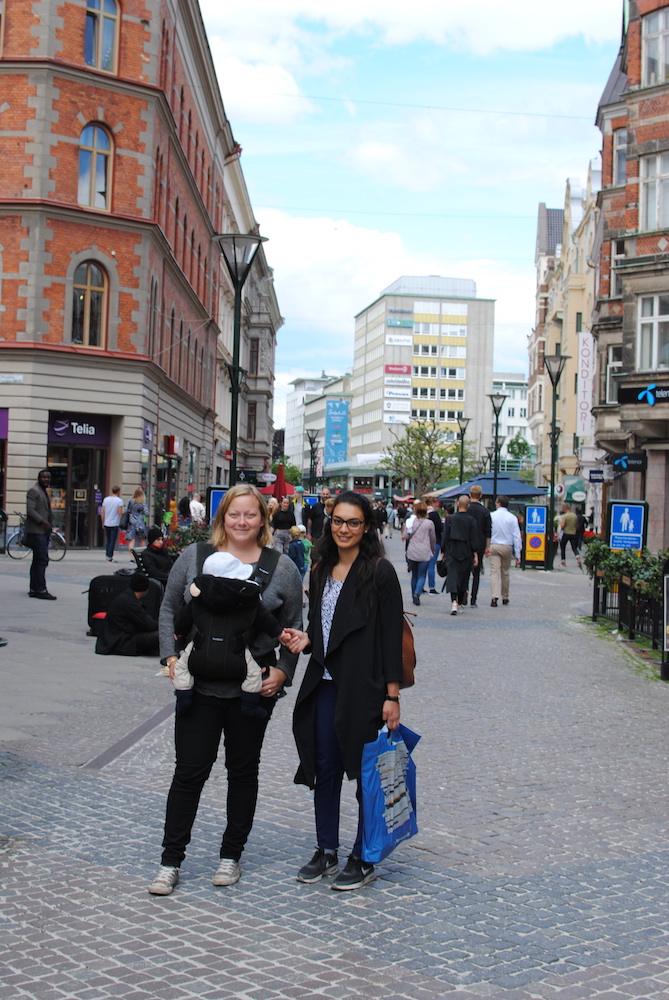 The best falafel roll in Malmö can be found at Jalla Jalla 🙂
We finished off our brief day tour with visiting Folkets Park. Malmö truly is worth a visit and I do not think we even saw half of what the city has to offer. But it is even worth going just for the falafel 🙂