Even though Marina Bay Sands offers so much, I would probably say that the infinity pool on level 50+ is the one thing that makes this hotel so spectacular. Not only is the view amazing both day and night but the pool is large and roomy, gorgeous and of course INFINITE!
Here is a view of the pool from the Club Room Terrace where we enjoyed all kinds of delicious snacks and meals.
People at the edge of the world. Woho! A lot of posing going on.
And of course there are heaps of sun loungers to relax in and enjoy the warm weather and breeze in between dips.
I could not be worse than everyone else, of course you want a gorgeous picture at the edge of the world?! I am not a fan of heights normally but this is just too cool!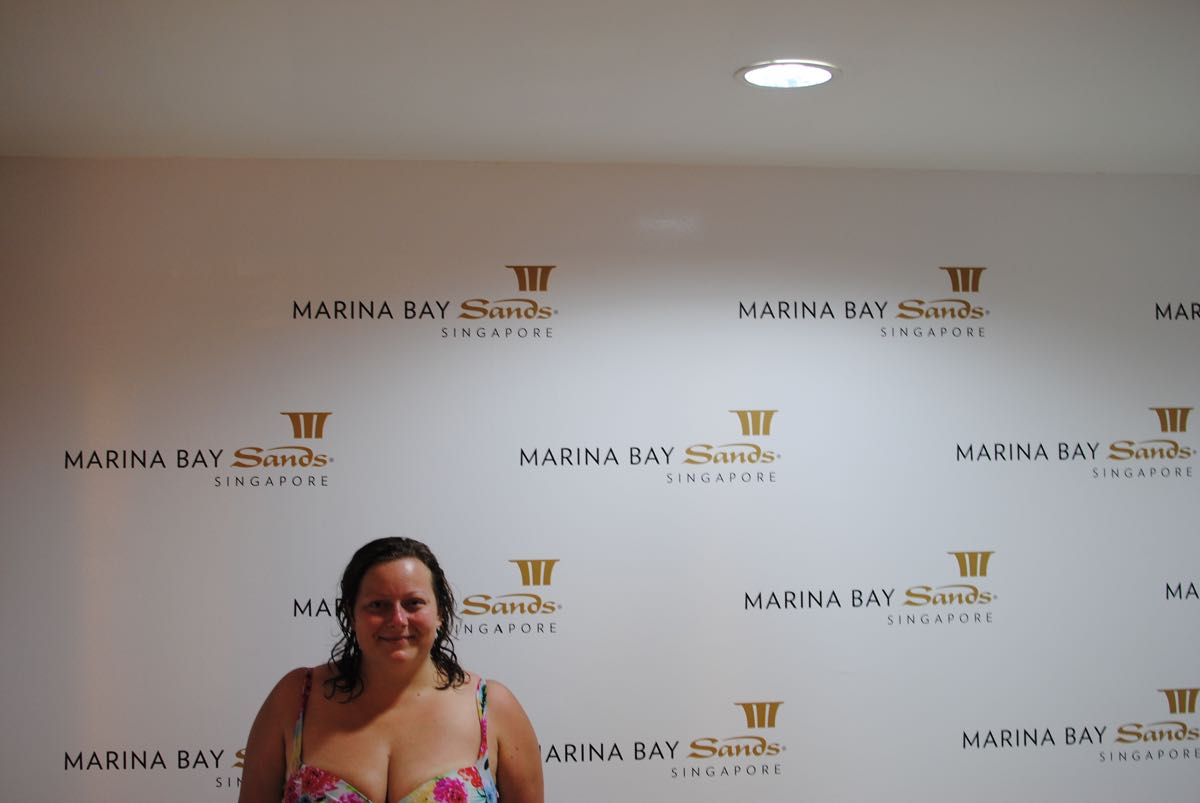 In case you have forgotten where we are staying (in spite of 2 billion blog posts about this amazing place).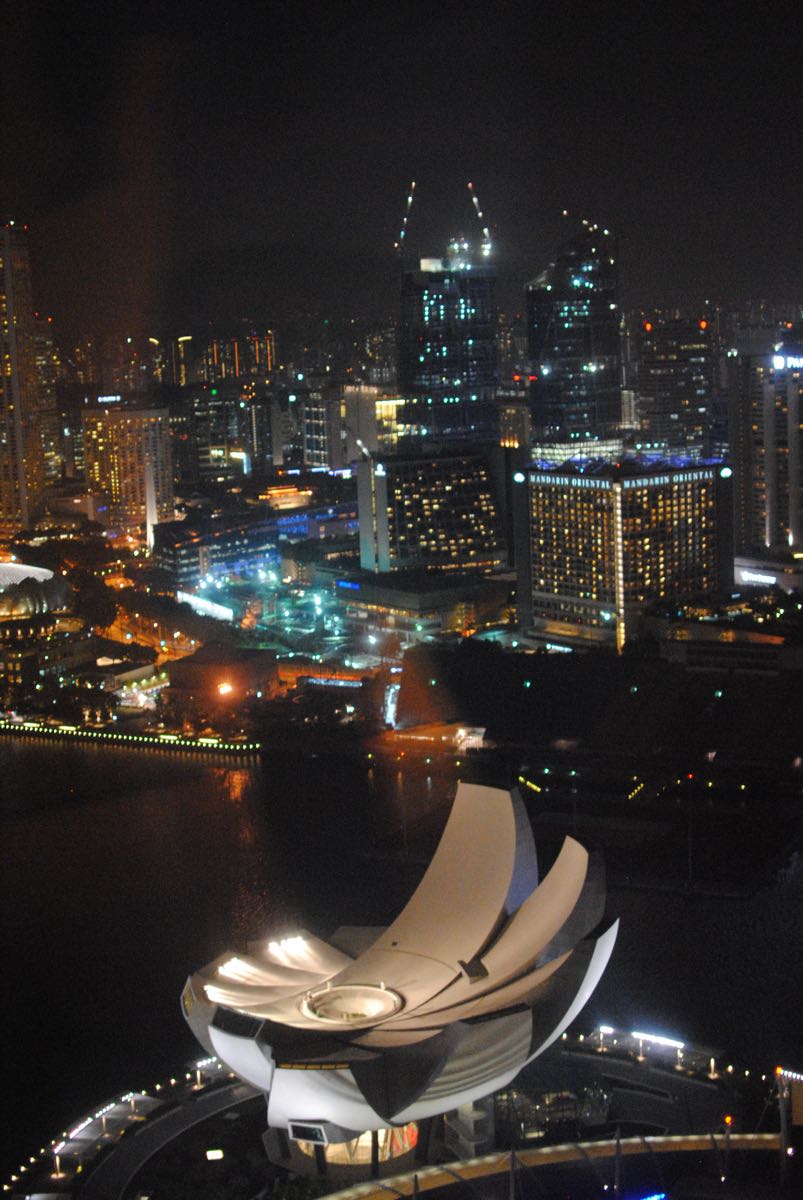 Night view from the pool area was not too bad either! There was also a light show and some fireworks to spice things up!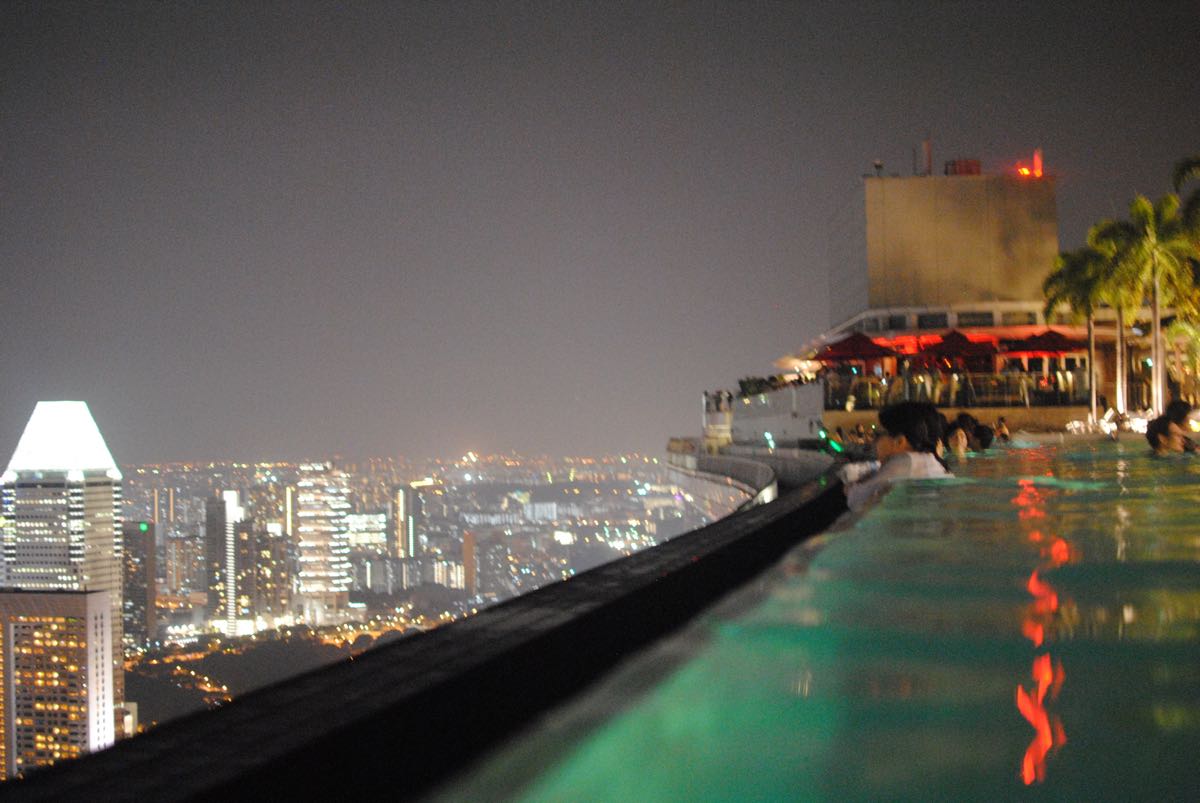 Pool was still open in the evening, maybe slightly less crowded but still there and water was still nice and warm!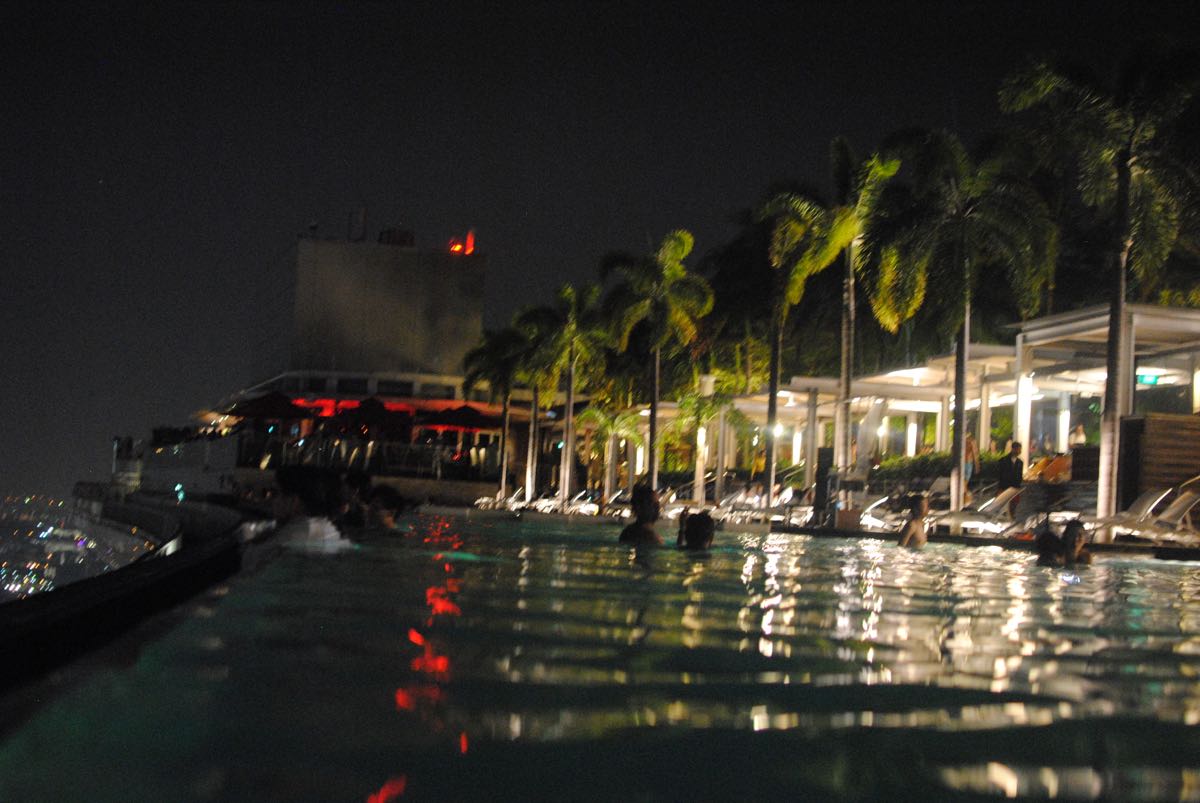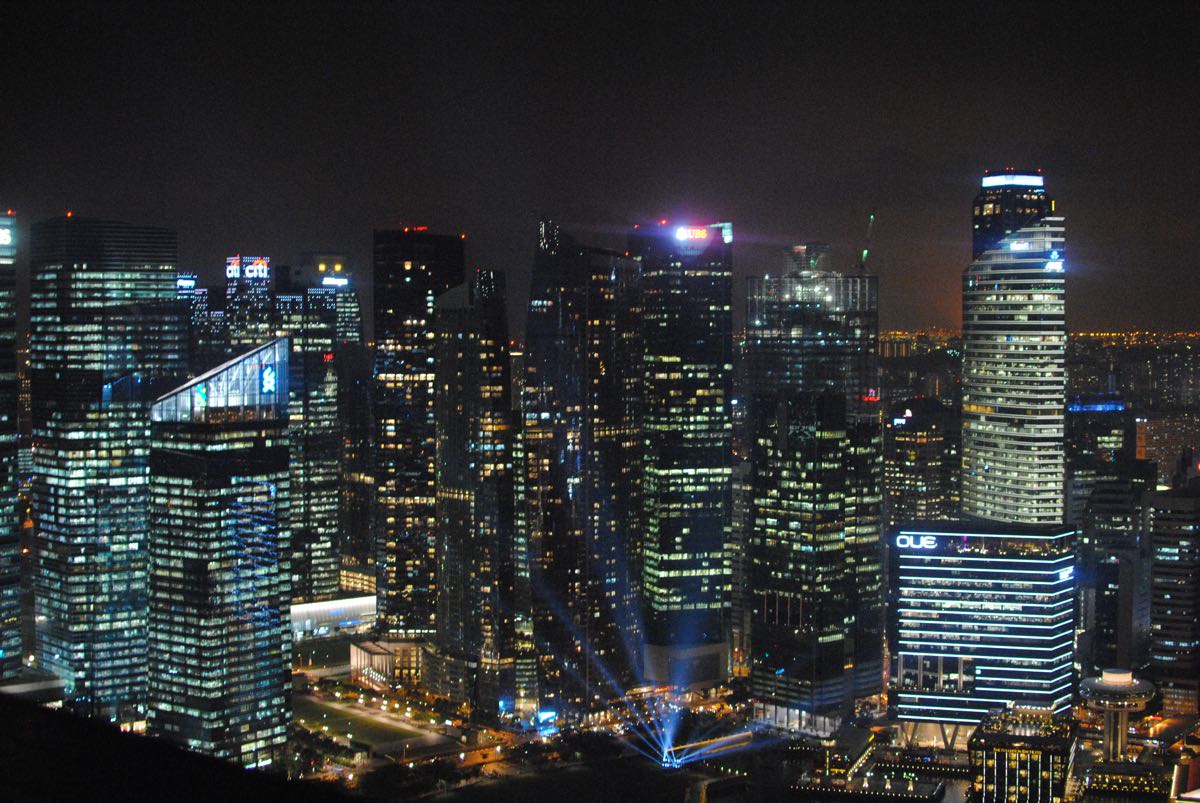 And of course the Singapore Marina Skyline by night. Gorgeous! Easily competing with Hong Kong and other awesome cities filled with skyscrapers. So my advice is, go to MBS even if it is only for the infinity pool! You will not be disappointed.