The place in Ängelholm where my in-laws have their summer house is actually Havsbaden where Råbocka Camping is located. The summer house used to be part of a larger scale conference and cottage rental facility but all the cottages have been sold individually and today there is only one main building functioning as a conference centre. These cottages are next to Råbocka camping and of course Råbocka strand.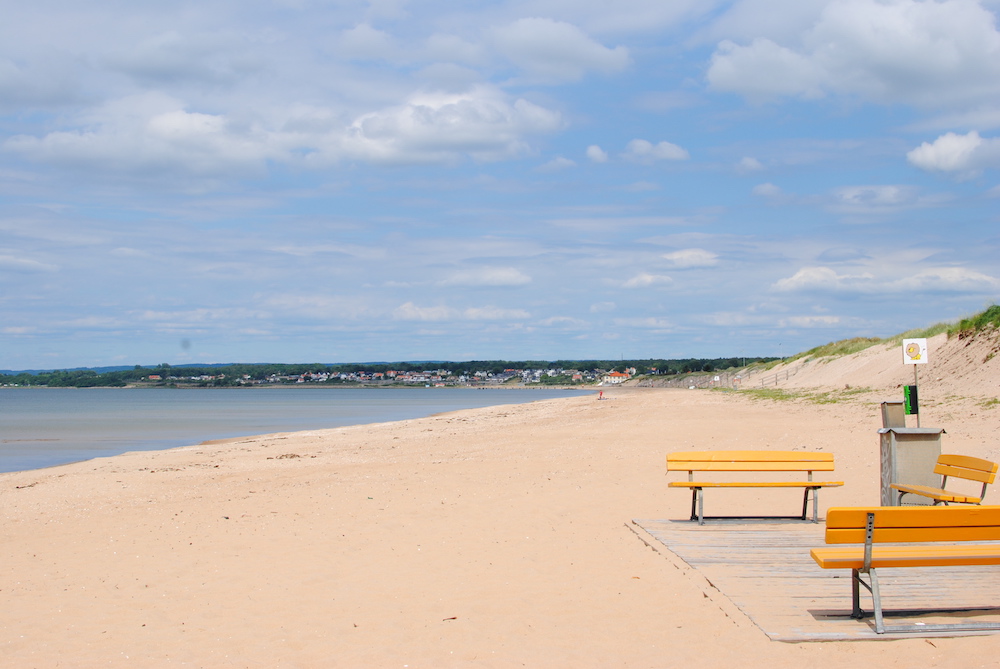 Given that this is Sweden and beginning of June, the water is not really that warm so the beach was not that crowded. But I would still say it is a nice one and it does get pretty busy later in the summer when school holidays are on.
There are several wooden passages over the sand dunes which take you out to the beach, this one is close to Råbocka Camping.
We really did take the opportunity to enjoy the beach for the day as the sun decided to grace us with its presence 🙂 There are no guarantees with Swedish Summer.