I was writing this post several weeks ago… Well would be months ago now because our beloved Henkan was leaving us for the second time. [HOW COULD YOU DO THAT TO US AGAIN!?]. But it is all good because time heals all wounds and shit like that. Yada Yada Yada.
ITS END OF MAY!!! Which means one thing and that it is time for Brännbollsyran and Sweden and vacation and Swedish summer and of course MEETING HENKAN AGAIN. There will be another post about the amazing around the world trip we are embarking on but this post is about Henkan. This fantastic wonderful human being. I love you to death and look forward to seeing you soon! And E still asks for henkaaa…
Luxury brunch at In Situ.
Can someone teach me how to poach eggs?
Of course the sun was shining (it's Manly people)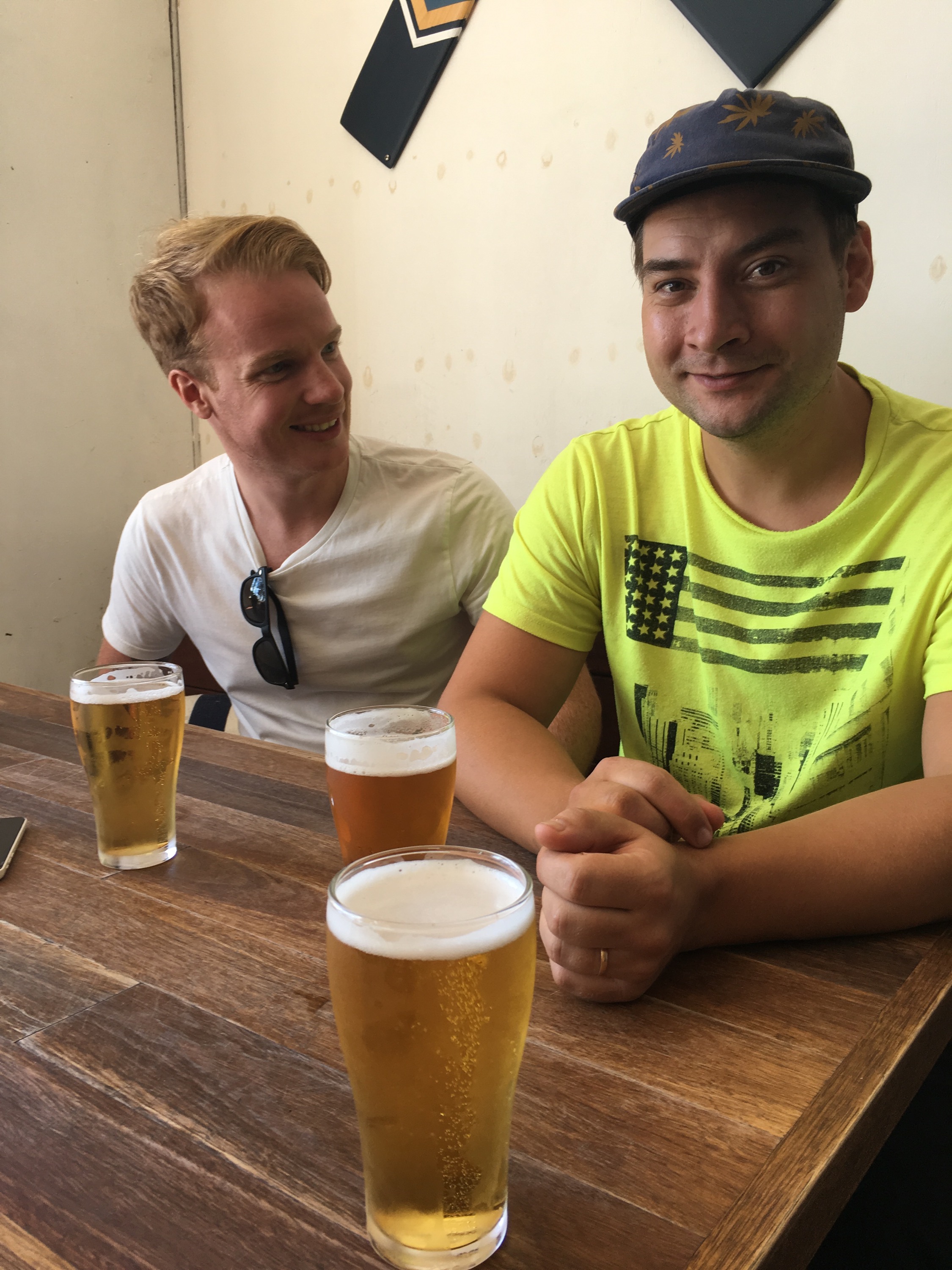 Of course there were beers (it's still Manly and we always drink beer at lunch, it's Australian)
View from Steyne pub.
And of
Course a little throwback to the first time he left. My boobs were perkier in those days and I was suffering from a little less sleep deprivation but otherwise basically same same