A vacation without jet setting between nearby cities would not be a real Arkhult vacation. So of course we flew to Ängelhom but after 2 days drover over to Gothenburg for a concert. But first there was a huge family fiesta in Ängelholm, BBQ style! All the cousins gathered in one trampoline, oh the joy.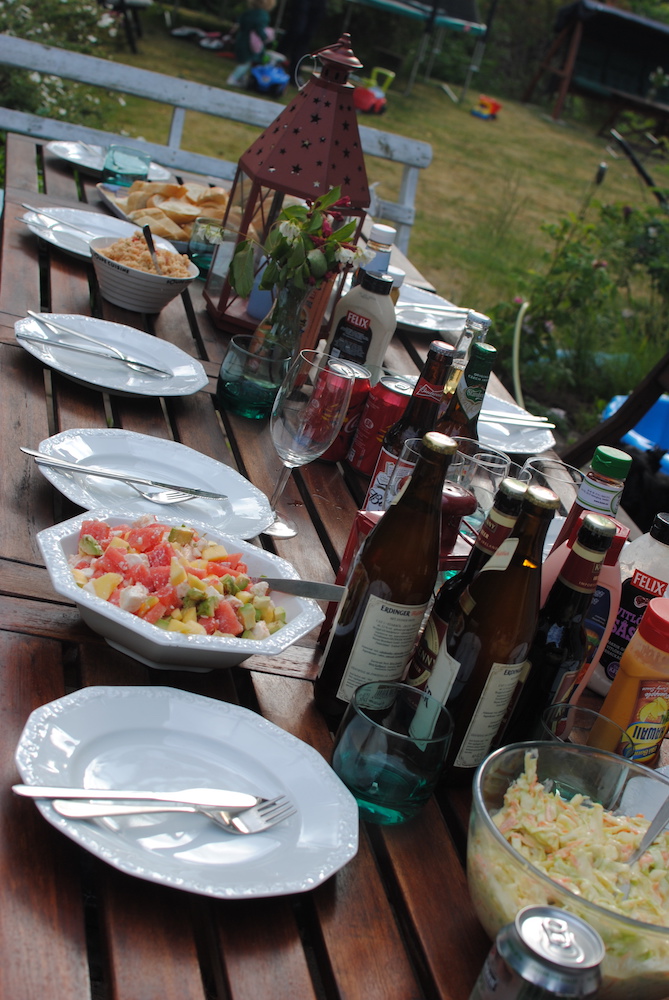 Then we dropped off the kids in Helsingborg with my dear sister and her boyfriend and drove over to Gothenburg for some kid-free-time and a Håkan Hellström concert at Ullevi! It is always nice to end up at the house in Örgryte as it is the place that my husband and I moved in together for the first time, now 8 years ago 🙂
Then we went to Ullevi, the concert was great and we shared the experience with 70,000 other people, that was something out of the ordinary!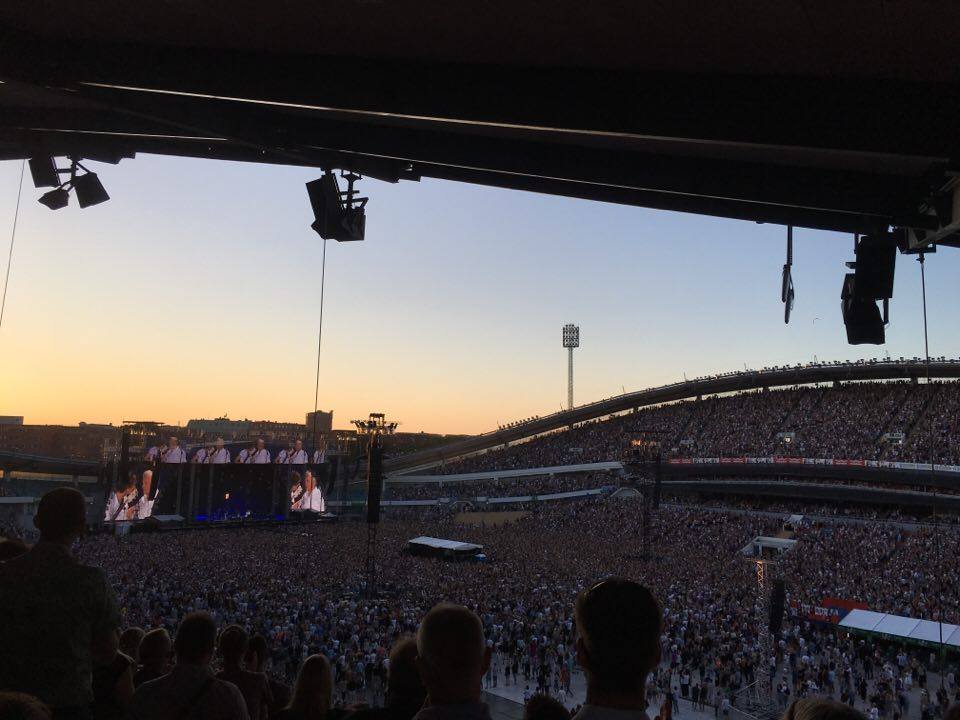 The summer weather, the sunshine, the beer in my hand, all of this created such an instant love for Sweden and the Swedish Summer that I almost quit my job, packed my bags and moved straight back! (Just kidding Liz, if you are reading it rained the following day and I came to my senses)
After 1 full night of uninterrupted sleep (HALLELUJA) I drove back to Helsingborg to pick up the kids while the rest of the gang returned the following day. Since dear husband was heading out on his own little adventure (UEFA Euro 2016 in France), we spent the last days relaxing and doing some family activities around Ängelholm. To be more specific I can definitely recommend the minigolf course close to Hembygdsparken.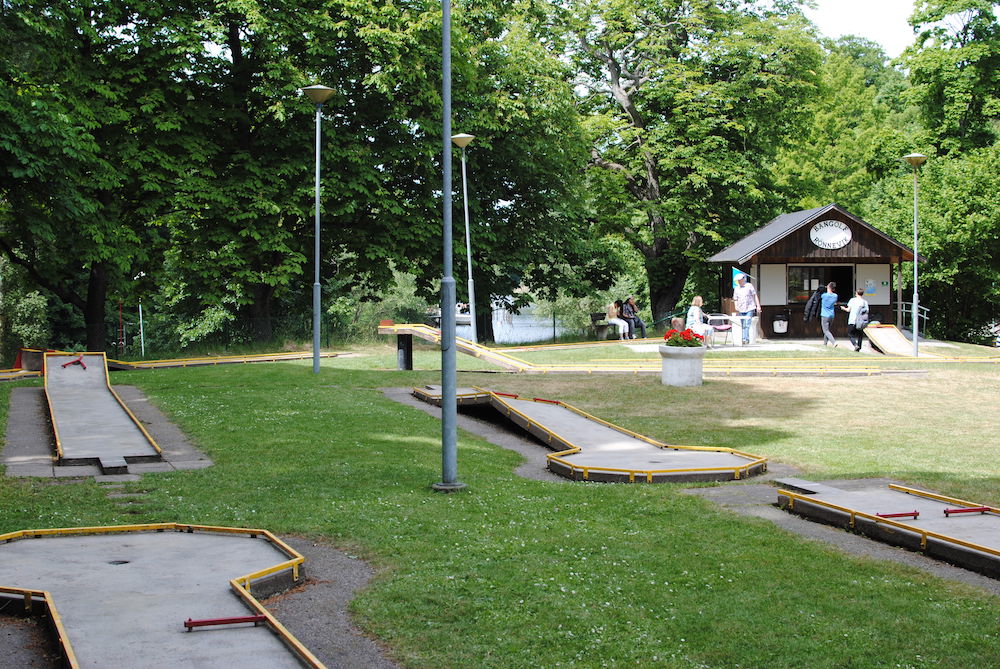 I might be smiling on the outside but I was not happy at all, the playing really did not go well for me on this occasion.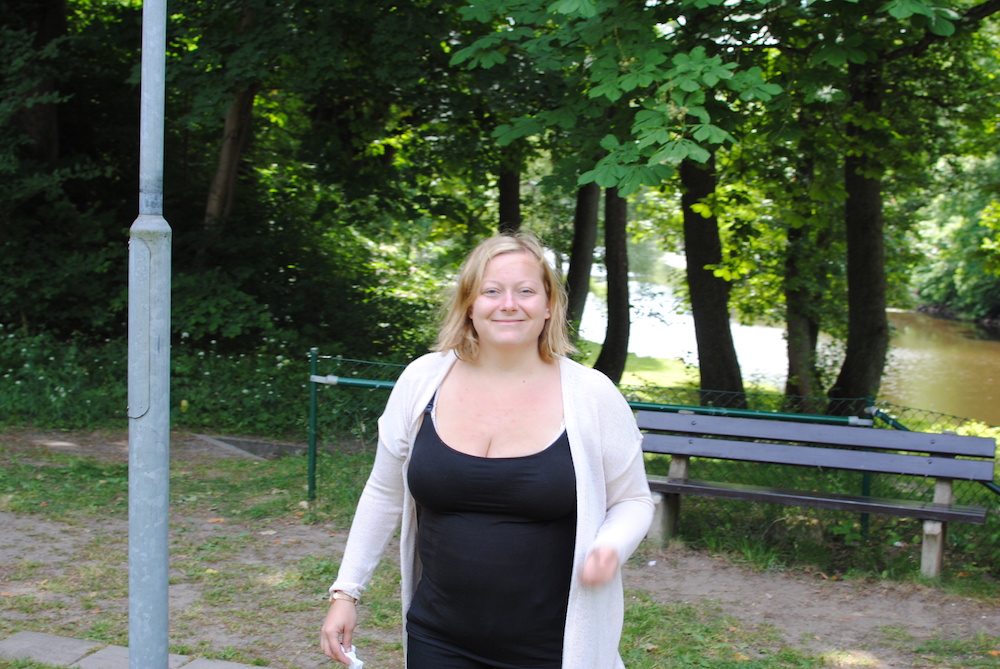 Luckily the minigolf contest was followed by a lunch at Wärdshuset Hembygdsparken, there is a restaurant there. A bunch of the group had their brunch buffet which they all praised as great but I of course went for something I always long for when I am away from Sweden…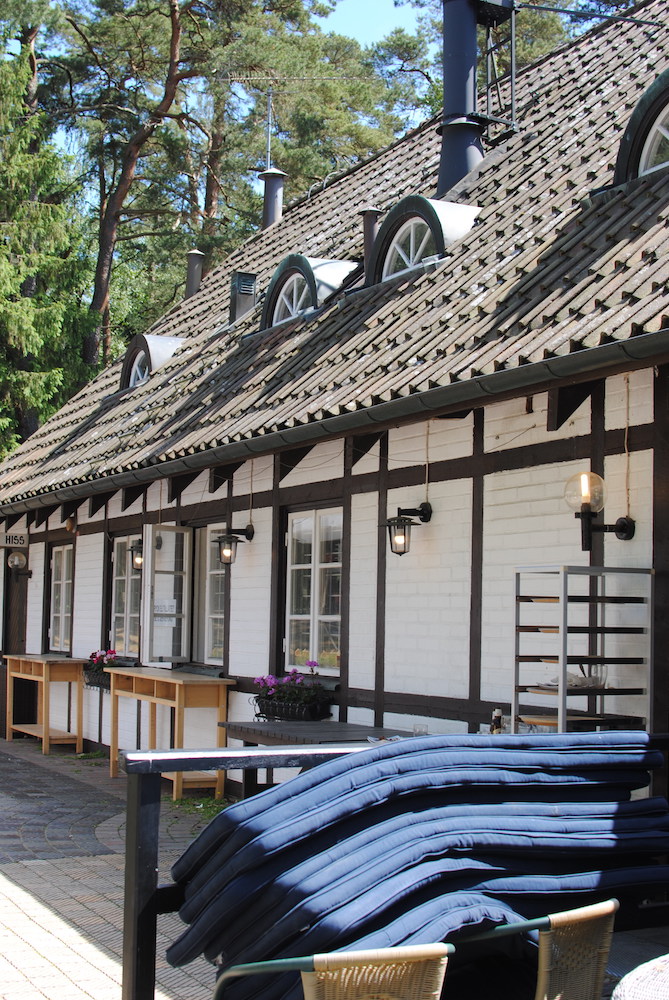 The "Räckmacka" [Shrimp Sandwich] of course. Yum, it was all I could have wished for.