On our very comprehensive around the world tour we also stopped in Singapore. This week included a 3 day 30th birthday celebration for Claes, 24 hours of luxury at MBS, an unexpected visit and making a new friend! I must say that we enjoyed Singapore a lot, it offered heaps of different things to do and see. At the time it felt a bit more pricy compared to the rest of Asia, however it was possible to find cheaper options outside of the very touristy areas, as always. So we got to stay at the luxury hotel Marina Bay Sands, below pictured at night!
And the rest of the view from the marina…
Claes got a dedicated birthday song at one Irish pub during day 2 of celebrations!
We went to the botanical gardens, by far the best ones I have seen to this day.
We had the obligatory Singapore Sling at Raffles Place. Expensive and touristy.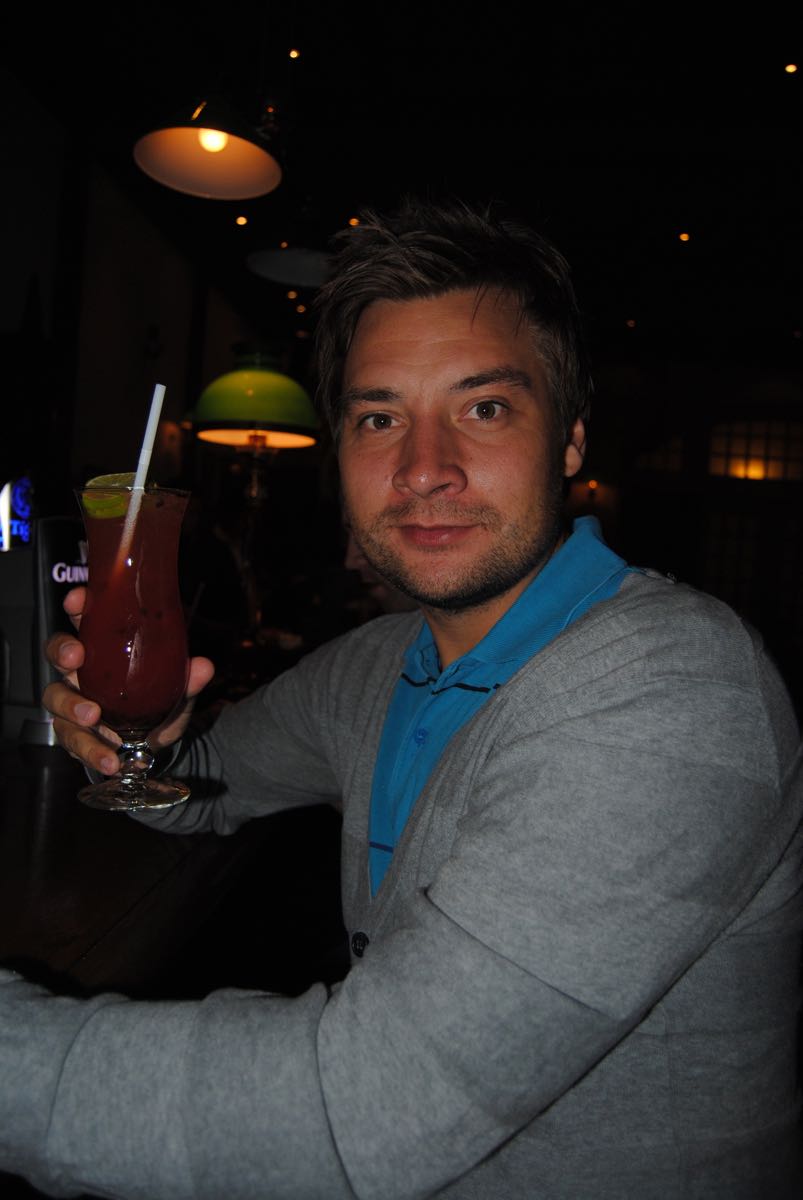 We had some drinks at Clarke Quay.
We took a sightseeing bus tour! Good way to get to see all different areas of Singapore.
One of the views from the bus…
After our luxury stay at MBS, we moved to V Hotel Lavender for a few nights and finally were degraded back to our backpacking status with a hostel. Luckily we ended up at the Little Red Dot which was a great place to stay! In spite of the rooms being too small and too hot…
We went to the night safari!
We made a new friend! Jonathan, at the time manager at the Little Red Dot. We have visited him since, and it might have been his love for Sweden, Absolut vodka and Veronica Maggio that brought us together.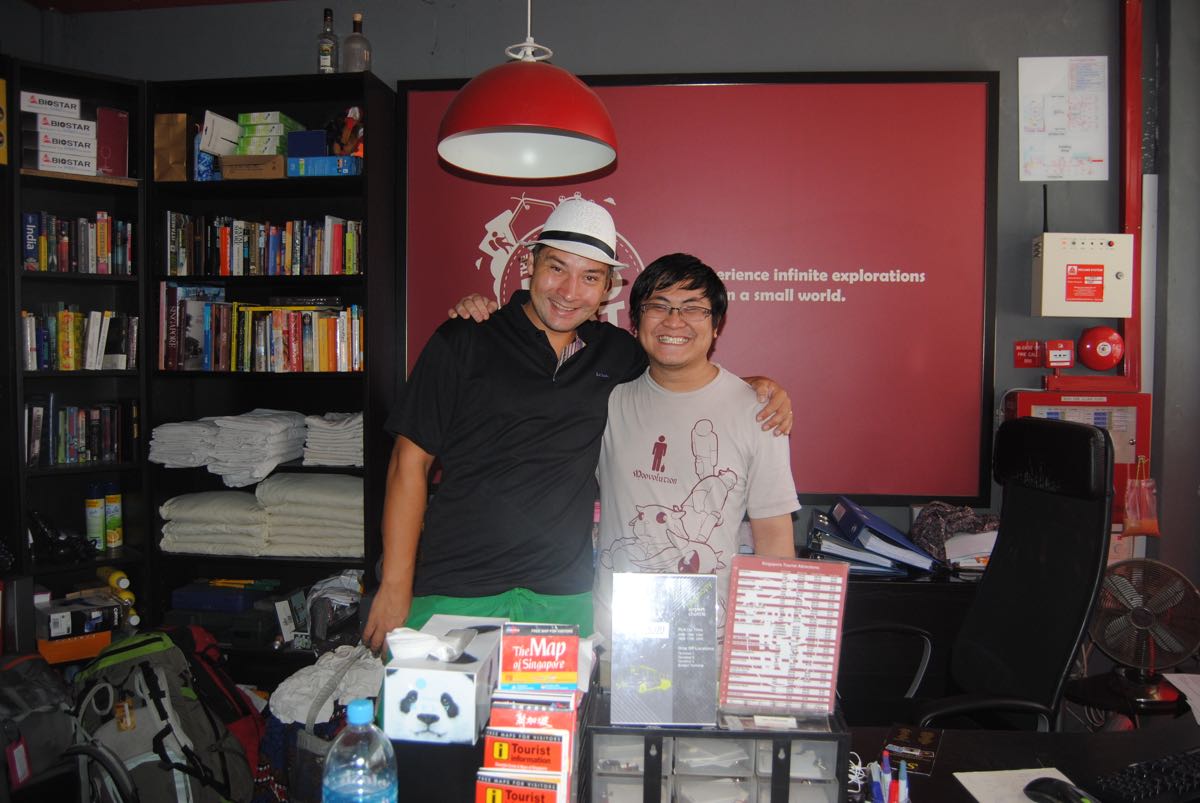 Had some fresh juice at Bugis Markets.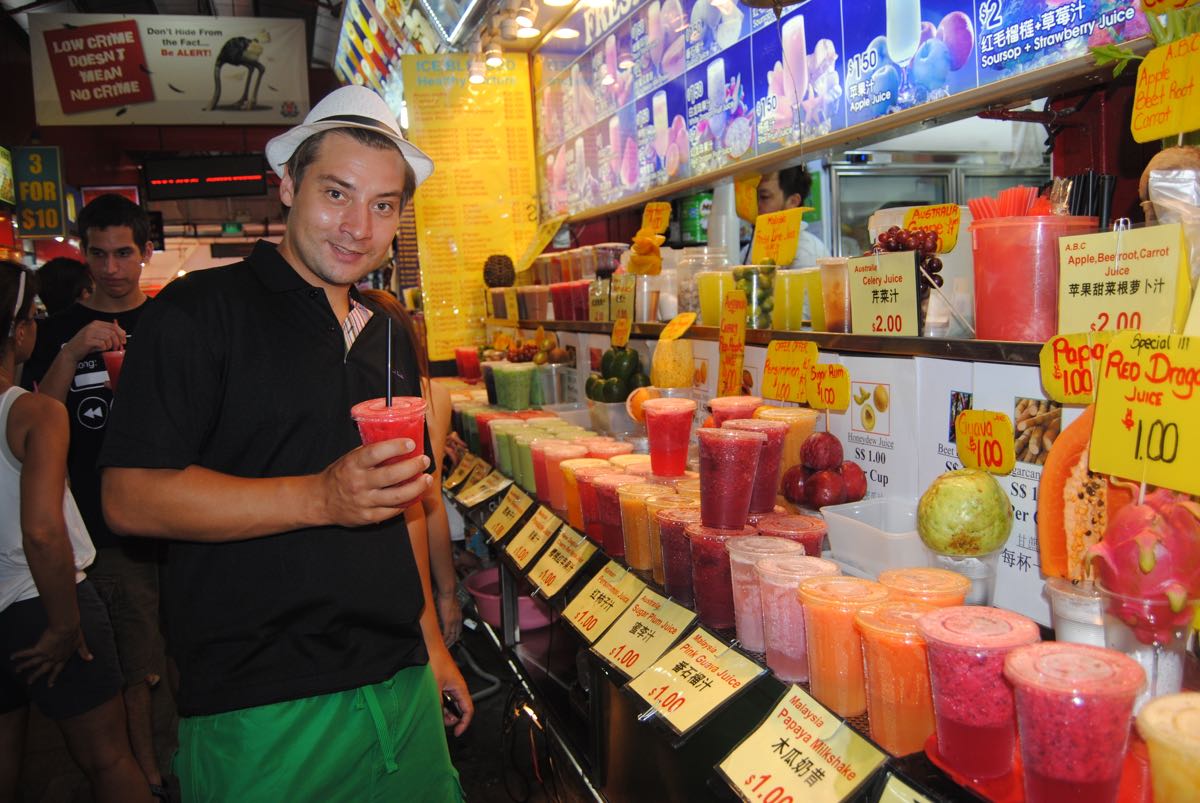 Had some unexpected visitors! Claes dad and older brother met us at the airport 🙂
Here is our view from our deluxe room at MBS.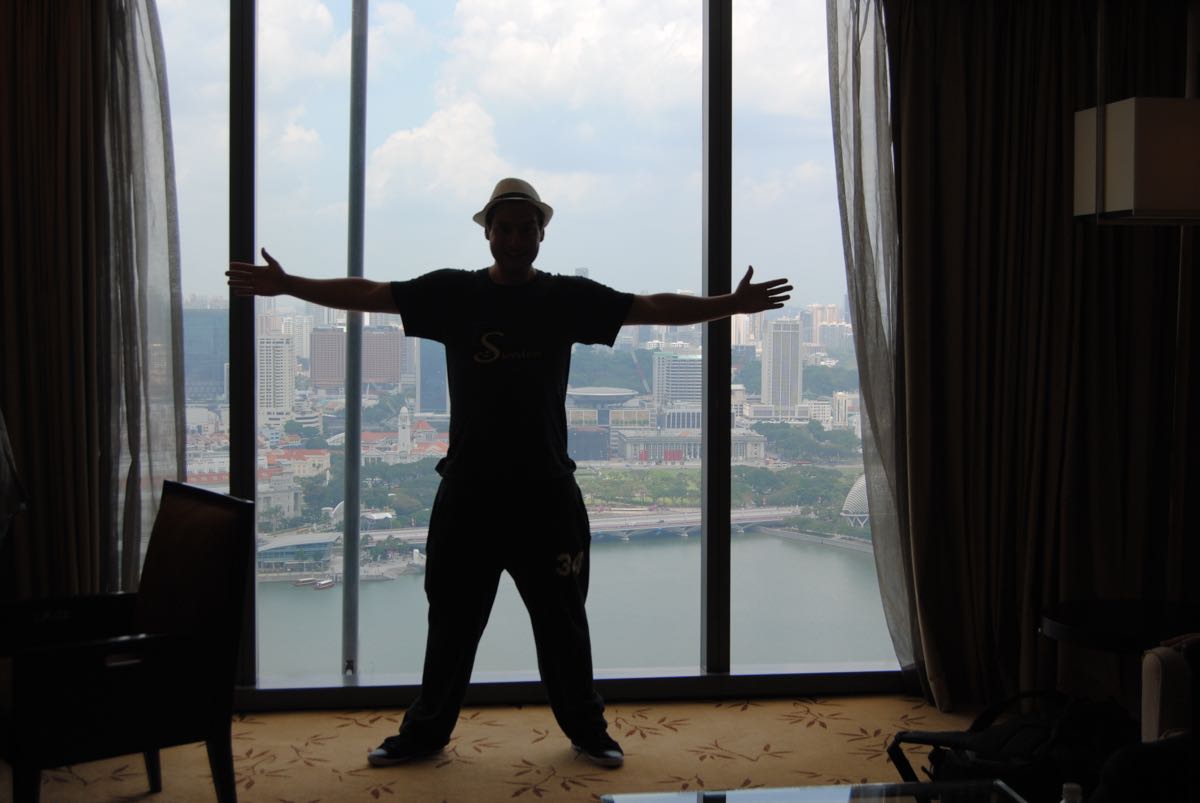 Infinity pool at MBS.

Champagne flow at the Club Room at MBS. Sooooooo good.
Night view of the pool and rooftop at MBS.