Once we finished our adventures in Helsingborg where my sister lives, she moved back to our summer house in Ängelhom with us! And since she was working all week we got some reinforcements as my dear friend Monica arrived from the north. Our first adventure together became a hike through the woods to the UFO Memorial. Now you might be wondering why there is a UFO memorial in the woods of Ängelholm, well so did we.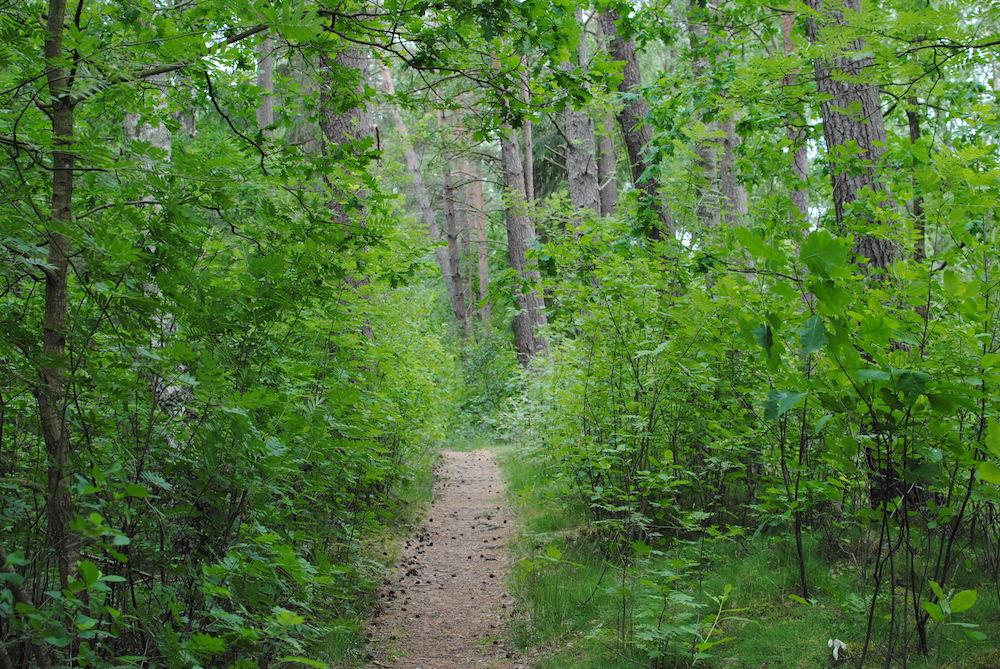 Since we only have 1 baby carrier and 2 kids with us we also took the pram, taking a chance that it would manage the off road terrain through the forrest. There is really something serene and relaxing about walking through the woods, also offers some quality time spent talking to your best friend <3. The only thing I could complain about would be the mosquitoes. They seem to love me!
The memorial is there because of a local business man who apparently saw an UFO land in this spot in 1946. He did not come forth with this information until years later and that was when the memorial was built. If you are interested you can read more about the memorial here.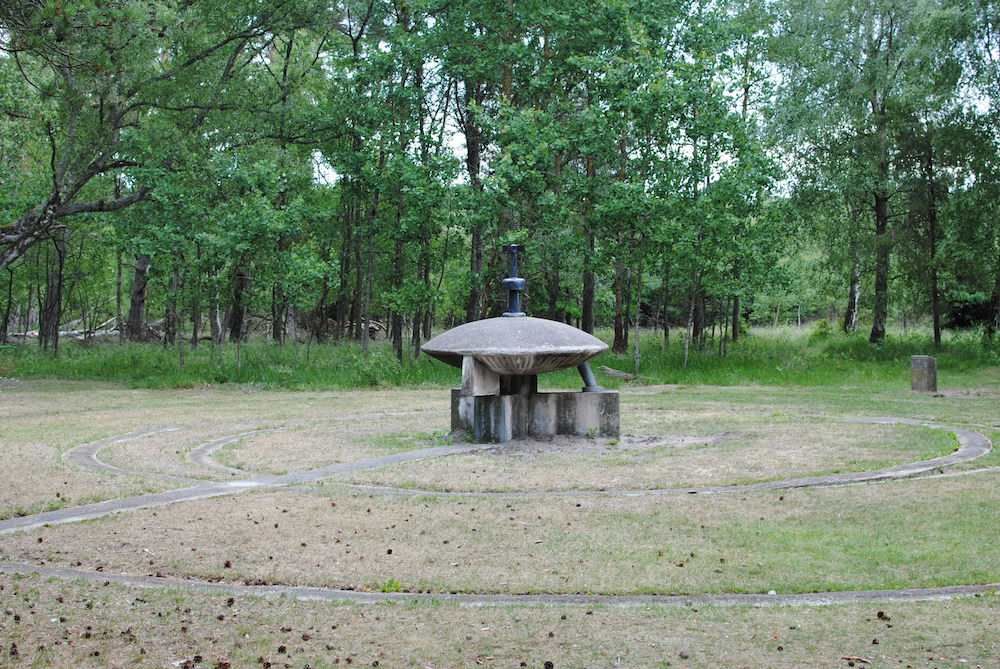 For being a "replica" of an UFO we found it quite small and not very impressive. But it was very strange to have it there in the middle of a park. Emilia liked to run around the rings and we were just standing there astonished about why it is here in the first place… There was a sign explaining that the UFO has been made as a scale 1:8cm model, which explains why the thing is so small.
On the way back from the UFO we took a different trail, it was very pram/bicycle friendly and took us along the coastal line a bit closer to the beach. Weather was not perfect but quite nice for a walk in the woods as the temperatures stayed quite pleasant.
We took turns pushing he pram and carrying Emilia on our backs using the BabyBjörn and in the end escaped a HEAVY rain just by a couple of minutes. It was starting to drip when we got back and as soon as we were inside it started to completely pour down! It was a great little adventure and the pram actually handled itself well in the woods, sometimes you just need to go for it! usually works out 🙂